BOSTON, Mass. -- A new Internet service co-created by Growthnet and students from Stanford, Cambridge, the Sorbonne and Tsinghua University, invites participants to witness and even join in "Transformative Moments," meaning peak events experienced by people as diverse as new mothers, scientific researchers, musicians, the deaf-blind, and famous authors.
NEWS: Clostridium difficile (C.difficile) caused almost half a million infections among patients in the United States in a single year. A worldwide panel of experts, hosted by the C Diff Foundation, will gather at the 3rd Annual International Raising C. diff. Awareness Conference and Health Expo in Boston on November 9, to discuss vital information for healthcare professionals.
NEWS: A public memorial celebration will be held Saturday, October 10, at 2 p.m. ET. at the Museum of African American History, 46 Joy Street, Beacon Hill, Boston, to celebrate the life and legacy of Samuel Washington Allen - who also wrote under the pen name of Paul Vesey. The noted poet, professor, lawyer and translator passed away peacefully surrounded by family and friends at the age of 97 on June 27, 2015.
BOSTON, Mass. /eNewsChannels/ -- NEWS: VLP Law Group LLP today announced the continued expansion of its East Coast corporate practice with the addition of Timothy R. Bowers, who joins as partner based in Boston. Bowers counsels founders, companies and investors on angel, venture and private equity investments, buy- and sell-side mergers and acquisitions, joint ventures, securities compliance, entity formation and key business arrangements.
BOSTON, Mass. /eNewsChannels/ -- NEWS: Omni Publishing is proud to announce the publication of the novel, 'Necessary Assets' (ISBN: 978-1490997469) by James Ring of Boston. This riveting work of fiction begins with an unusual alliance between a modernized Sicilian Mafia and retired FBI agent Mark Patrick.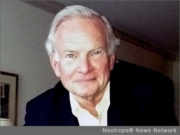 BOSTON, Mass. /eNewsChannels/ -- NEWS: Truebridge Inc. announced today the launch of the 'Business Answer Center,' a new marketing system that provides the bank and credit union clients of Truebridge with an innovative way to deliver financial education to their business customers and generate sales at the financial institutions.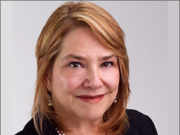 BOSTON, Mass. /eNewsChannels/ -- With only fourteen percent of women leading in executive positions in the United States today, WomenLEAD, Inc. has their work cut out for them. Seeking to advance women in their careers via a new website that will offer an online community or personal advisory board made up of professional women globally this innovative company is thrilled to have been chosen as a Mass Challenge Finalist.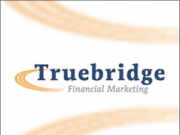 BOSTON, Mass. /eNewsChannels/ -- Truebridge Financial Marketing, which provides banks and credit unions with a financial education marketing system, today announced the addition of 28 new clients in just six months. More and more banks and credit unions are discovering that financial education, properly delivered, is a cost effective way to generate sales for all business lines, from deposits and loans to investments, insurance and trust.
BOSTON, Mass. /eNewsChannels/ -- NEWS Apr 30, 2013: Truebridge, Inc., a Boston-based financial services marketing firm for banks and credit unions, has hired Ken Wells as EVP of Relationship Marketing. In this role, Ken will head up a new unit that helps financial institutions maximize the power of their retail organization to drive more revenue from multiple business lines.
BOSTON, Mass. /eNewsChannels/ -- WomenLEAD, Inc today announced a partnership with Sheryl Sandberg's LeanIn to revolutionize mentorship with a powerful woman-to-women online network. Boston-based WomenLEAD is committed to disrupting and revolutionizing the career mentorship model with an online network and personal advisory board platform, for women by women.