Home
Tags
Brides and Weddings
Tag: Brides and Weddings
eNewsChannels NEWS: -- Third Eye Management and Associates announces that Cheryl Lampard will be joining Fox 46 Charlotte team as a commentator for the Royal Wedding discussing style and image branding. As a speaker for GLW Talk Across, Lampard covers an array of topics with a two-tier focus on showcasing personalized image direction with professional and psychological brand applications.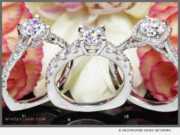 eNewsChannels NEWS: -- Whiteflash Inc., international retailer of ideal diamonds and designer engagement rings, today announced that it has been chosen to become an authorized reseller for A.Jaffe, the iconic American bridal designer with a 125 year heritage.
eNewsChannels NEWS: -- Texas ranks number 2 with the highest number of child marriages. Child bride survivor, Trevicia Williams, helped lawmakers outlaw forced marriages in Texas and step in the direction of ending child marriages when she courageously became the face of the problem as she shared her jaw dropping testimony, and, on June 1, bolstered her advocacy work by writing a heartfelt letter to Governor Greg Abbott urging him to sign SB 1705.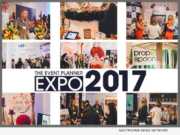 eNewsChannels NEWS: -- EMRG Media is excited to announce it's hosting the fifth year of the Event Planner Expo, a premier events and hospitality tradeshow. This year its speaker lineup is more impressive than ever and will take place on Oct. 4, 2017, at the Metropolitan Pavilion, 125 West 18th Street from 2:00 p.m. to 8:00 p.m.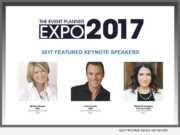 eNewsChannels NEWS: -- It's setting up to be their best event yet. The Event Planner Expo, hosted by EMRG Media, has already developed a reputation for being a premier events and hospitality tradeshow, but this year, they're taking it to another level. On October 4, 2017, keynote speaker, Martha Stewart, will talk about her road to success. The Expo is scheduled to take place at the Metropolitan Pavilion, 125 West 18th Street from 2 to 8 p.m.
eNewsChannels NEWS: (MONTVILLE, N.J.) -- DJ Splash, a premier entertainment service for weddings, corporate events and private parties across the New Jersey/New York Metro area, is now offering one stop shopping for wedding and special events with new expanded services including: a full photo and video production department, event lighting crew and photo booths.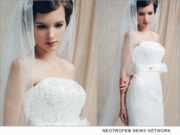 CHENG DU, SI CHUAN, China /eNewsChannels/ -- NEWS: International bespoke clothier Lilybrides is pleased to announce that shopping for a wedding dress just got a lot easier, and more budget friendly than ever imagined. This new online wedding dress and formal apparel e-commerce site is the new way to shop for that special day.
LANCASTER, Pa. /eNewsChannels/ -- In White is proud to announce the opening of its new couture bridal gown salon at 661 Harrisburg Avenue in Lancaster's College Row Shoppes. An open house is scheduled July 15 and 16, 2001, between 10 a.m. and 7 p.m. to allow brides-to-be to see the new gown collection.