Home
Tags
Building Products
Tag: Building Products
BILOXI, Miss. /eNewsChannels/ -- NEWS: On April 15, near golf-ball-sized hail was reported from Slidell, La. to Biloxi, Mississippi. David Wallen, Branch Manager for Murphy's Roofing Supply in Biloxi, said, 'The hail that hammered the area north of I-10 from Slidell to Ocean Springs is something that is becoming a far too common occurrence in spring and early summer storms.'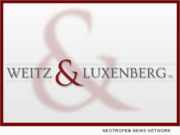 NEW YORK, N.Y. /eNewsChannels/ -- NEWS: New York-based Weitz and Luxenberg, P.C., on Wednesday filed a class action lawsuit seeking to make Lumber Liquidators, Inc. (NYSE:LL), pay restitution to consumers who purchased from the home-improvements retailer certain brands of laminate flooring found to emit high levels of health-harming formaldehyde, the law firm announced.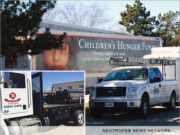 HOMEWOOD, Ill. /eNewsChannels/ -- NEWS: There are times when the compassion for humanity should and often does triumph over the quest for retail profits to serve the greater good of society, says Illinois' Rays Roofing Supply. The Children's Hunger Fund has delivered food and, ultimately, hope to children and families in need in the U.S. and around the world.
DENVER, Colo. /eNewsChannels/ -- NEWS: In the world of medical and commercial office leasing, corporate offices, multifamily homes, and other buildings, such as hotels, there has always been a problem of reconfiguration, says Deferred Tax Benefits, Inc. Green Zip(R) is a demountable drywall joint tape, that at remodel or inner wall maintenance time, allows drywall to be demounted easily, moved, and reused - saving time, materials, and the environment.
BALLINGER, Texas /eNewsChannels/ -- NEWS Apr 29, 2013: Texas-based Mueller, Inc., a leading manufacturer of steel buildings and residential metal roofing, wants to extend a 'Helping Hand' again this year to a Texas non-profit in need of a new facility. One organization will be selected to receive a new Mueller steel building up to 4,000 square feet through applications received by June 1, 2013.
ASHEVILLE, N.C. /eNewsChannels/ -- NEWS Apr 11, 2013: North American Roofing strengthens its national position as one of the largest commercial roofing companies in the U.S. with the award to participate in the National Joint Powers Alliance (NJPA), through their premier construction program with ezIQC, which helps municipalities find sources for construction and repair facilitating the competitive bid process on behalf of their members.
CANTON, Ohio /eNewsChannels/ -- Ohio Gratings, Inc. has launched TornadoGuard a new steel louver designed in accordance with the FEMA 361 Standard for tornado shelters and other similar applications. The TornadoGuard Steel Louver System is designed to protect critical infrastructures from tornado strength wind and debris.
CANTON, Ohio /eNewsChannels/ -- Gregory Industries, Inc. launches Super C-Post for high security fencing installations. Super C-Posts provide greater strength perpendicular to the fence line with 60,000 pound minimum yield steel and a wall thickness of .130 or .150 inches. Super C-Posts are stronger than their 3-inch OD or 4-inch OD counterparts and have a heavier zinc coating for superior corrosion protection.
HAGERSTOWN, Md. /eNewsChannels/ -- Home owners and contractors envisioning spring home improvement projects like building a beautiful patio, walkway, retaining wall or surrounding gardens and pools with pavers from IAAS could save a budget-minded builder thousands of dollars. Offered to the general public as well as special pricing for contractors, handyman companies and decorators, by IAAS Worldwide.
CANTON, Ohio /eNewsChannels/ -- Ohio Gratings, Inc. has launched Sunshade+ a new sunshade product that provides maintenance access for low-rise buildings. This new lightweight product provides shade and a lightweight walking surface and shading system. According to Carl Griffin, Marketing Director, 'The concept really grew out of a need for our sunshade louver product needing to support the weight of a maintenance worker.'