Home
Tags
Business and Social Networking
Tag: Business and Social Networking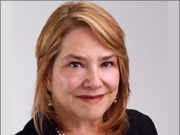 BOSTON, Mass. /eNewsChannels/ -- With only fourteen percent of women leading in executive positions in the United States today, WomenLEAD, Inc. has their work cut out for them. Seeking to advance women in their careers via a new website that will offer an online community or personal advisory board made up of professional women globally this innovative company is thrilled to have been chosen as a Mass Challenge Finalist.
BOSTON, Mass. /eNewsChannels/ -- WomenLEAD, Inc today announced a partnership with Sheryl Sandberg's LeanIn to revolutionize mentorship with a powerful woman-to-women online network. Boston-based WomenLEAD is committed to disrupting and revolutionizing the career mentorship model with an online network and personal advisory board platform, for women by women.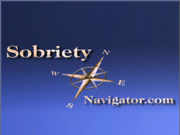 SCOTTSDALE, Ariz. /eNewsChannels/ -- Ron and Cynthia Peterson, the founders of Sobriety Navigator have announced the launch of their new, full feature web site dealing with addictions - both chemical and behavioral - and the effects they have on individuals, their friends, families and loved ones.
SPRINGFIELD, Tenn. /eNewsChannels/ -- Joe Baker, a Tennessee inmate, has been incarcerated for 24+ years. With the help of his family, Joe has developed a website where offenders can apologize to their victims online in a non-intrusive way. In his quest to make amends for his crime, Joe created the website The Apology Project and continues to give back for his wrongdoing and encourages other inmates to do the same.
SAN JOSE, Calif. /eNewsChannels/ -- Today, cabdriver Yohannes Taye announced the formation of For Cabdrivers(TM) a website dedicated to getting cabdrivers connected from coast-to-coast. According to Taye, the site will act as a central location and gathering place for all information and ideas out there in "cab land" - a website for cabdrivers by cabdrivers.
TIGARD, Ore. /eNewsChannels/ -- Paragon BioTeck, Inc., a research and development organization in the eye care industry, today announced that the company's online community discussion forum and blog, Noble Vision Group, has added the revolutionary plug-in, Treato.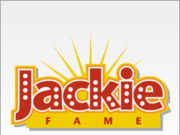 CHARLOTTE, N.C. /eNewsChannels/ -- Jackie Fame (www.JFame.com), which bills itself as the 'kid/teen social network,' a Facebook alternative for kids and teens, announced today the launch of its most anticipated FAME 2.0 social network. Jackie Fame is an investment capital funded, Charlotte and Los Angeles based company.
ORLANDO, Fla. /eNewsChannels/ -- ThePeoplesVote.com is pleased to announce that George Jensen, Jr., current President and CEO of Jensen Expansion Capital, Inc. has joined their Board of Directors. Mr. Jensen will be advising the company on strategic planning and long term expansion, and will also be investing in the company.
PALO ALTO, Calif. /eNewsChannels/ -- The World Mind Network, in conjunction with social network Mightybell (www.mightybell.com), is holding a contest between Stanford and UC Berkeley students to find the best example of the use of Mightybell software to create an experience around a fresh approach to planetary problems like climate change, poverty, disease, sustainability, and illiteracy.
BERKELEY, Calif. /eNewsChannels/ -- The University of California at Berkeley, in partnership with the World Mind Network, is becoming the nexus of a new movement aiming to maximize the vast power embedded in commonly used Web and Smart phone technologies to effect useful change in the world.