Home
Tags
Canada Business
Tag: Canada Business
eNewsChannels NEWS: -- Voices announced the winners of the 2020 Voicey Awards through a week-long social media campaign. The leading marketplace for voice over services hosts these awards annually to showcase the voice actors who are at the top of their craft.
eNewsChannels NEWS: -- Procopius Canning, historian and creator of the scholarly award-winning web sites Timeline: Ancient Rome, and Gladiator: The Real Story, announces the publication of "ANCIENT BLACK CIVILIZATIONS MATTER: Sort of like Wakanda, only real!" (ISBN: 979-8696570037), a deeply researched popular survey history of Blacks and Black culture in the ancient classical world.
eNewsChannels NEWS: -- Kids' screen time has soared during the pandemic, yet parents are reluctant to restrict it because it's their primary way of learning, socializing and playing. TimeoutIQ has the solution. It helps parents to subtly manage screen time, and challenges kids with educational content at their grade level while playing games, watching videos or engrossed in social media.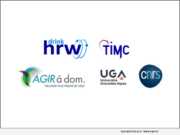 eNewsChannels NEWS: -- Drink HRW is excited to announce that a large, double-blind placebo-controlled trial is set to begin this week in France, initiated by the University of Grenoble-Alpes. At the request of the researchers, Drink HRW is supplying the hydrogen tablets for the study as well as a donation to improve the size and scope of the research. It has no other involvement in the research or the decision to publish results.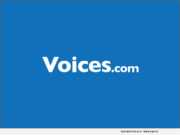 eNewsChannels NEWS: -- Voices.com has released their tenth annual trends report that looks at creative services industries - including advertising, education, media, entertainment, technology, and more - and provides insights into trends that impacted them in 2020 and makes predictions for trends in 2021.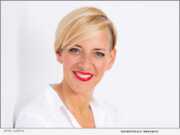 eNewsChannels NEWS: -- Retail expert Ms. April Sabral is a coach and entrepreneur with nearly three decades of excellence in global retail leadership among brands such as Starbucks, Apple, Gap, Banana republic and DAVIDsTEA; and is the founder of Retailu. Her new book is 'The Positive Effect: A Retail Leader's Guide to Changing the World' (ISBN: 979-8639638503).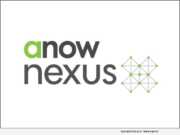 eNewsChannels NEWS: -- Anow is excited to announce the launch of Nexus, a simple, but sophisticated cloud-based form filler that's designed to help licensed real estate appraisers collectively work on appraisals in a live, multi-collaborative nature.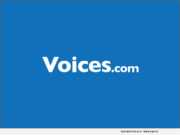 eNewsChannels NEWS: -- Voices.com, the world's largest marketplace connecting businesses to voice over talent, announced the launch of Voices Enterprise, an enterprise-level membership plan that offers creative teams the flexibility and support needed to deliver high-quality voice over at scale.
eNewsChannels NEWS: -- Easily Moved Equipment (eme) is excited to announce yet another world's first with the launch of the eme 20000R 10 Ton portable aluminum Gantry Crane. The eme 20000R is in a class by itself as the world's first portable aluminum Gantry Crane that can be moved under rated lifting capacity of 10 Tons.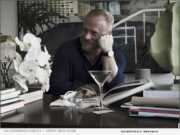 eNewsChannels NEWS: -- During your COVID-19 quarantine, in those Zoom socials, was gin your preferred spirit in your martini shaker? If it was, here's what we know about you and your cohort of gin drinkers, according to The Valuegraphics Database and a new global analysis of what people all over the world care about most - and by extension how they will behave.