Home
Tags
Chicago Business
Tag: Chicago Business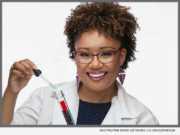 eNewsChannels NEWS: -- Erica Douglas aka Sister Scientist is a true STEM advocate. This powerhouse cosmetic chemist is changing the perception of the careers chemical engineering might lead you to. As a formulating, cosmetic chemist in the multicultural beauty space for over a decade, Erica has been the "brains" behind a number of popular products on the market.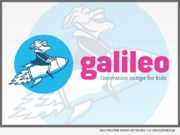 eNewsChannels NEWS: -- Galileo Camps (Galileo Learning, LLC), one of the most renowned summer day camp providers in the country, will be putting down community roots in Wicker Park this summer at Pritzker Elementary School on July 8, 2019.
eNewsChannels NEWS: -- Riverpool Records and The PondHawks announce the release of their new single, "River Grove." How many cities have their very own song? The town of River Grove, a suburb of Chicago near O'Hare Airport, now does thanks to The PondHawks.
eNewsChannels NEWS: -- As part of the 35th annual National Stuttering Association conference, a group of talented comedians will stand up for stuttering in "NSA Laughs!" Headlining the show is Nina G, an 8-year, stand-up comedy veteran and professional speaker. This stand-up comedy show is open to the public and is scheduled for July 5 at the Sheraton Grand Chicago.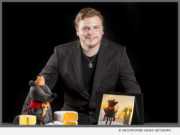 eNewsChannels NEWS: -- Bestselling children's author Aaron Ozee is interested in more than just writing great fiction, he's interested in leaving an impact on readers everywhere. For that reason, Ozee has partnered with his publisher, Lulu Press, in order to donate 100% of all proceeds from his latest bestselling children's book, "Regulus" (ISBN: 978-1387010790), for the period of December 1, 2017 to January 1, 2018.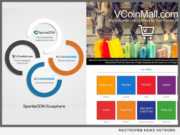 eNewsChannels NEWS: -- Sparkle Coin, Inc. today introduced its eponymous cryptocurrency, the first of its kind backed by diamonds, as the initial step toward the company's goal of creating more efficient global economic growth to promote societal advancement by developing a platform that brings cryptocurrencies into the mainstream business and consumer markets. SparkleCOIN is a hybrid cryptocurrency possessing the best qualities of both PoW (Proof of Work) and PoS (Proof of Stake).
eNewsChannels NEWS: -- The first-ever whiskey based on Mike Mignola's legendary "Hellboy" comic book character was recently announced by Dark Horse Comics, XXX Distillery LLC and Prestige Imports LLC. Hellboy Hell Water Cinnamon Whiskey is a craft distilled, small batch, naturally flavored cinnamon whiskey.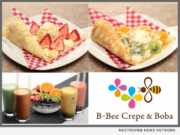 eNewsChannels NEWS: -- B-Bee Crepe & Boba, beloved Japanese-style crepe specialty restaurant located inside Mitsuwa Marketplace in Arlington Heights, Illinois, is delighted to announce its reopening on June 19, 2017, featuring a new selection of savory and sweet crepes made of fresh fruits and special whipped cream.
CHICAGO, Ill. -- More people than ever are looking at ways to safeguard their future retirement income from the financial costs and burdens of Long Term Health Care, says Matt McCann, a nationally known expert on Long Term Care Planning. These costs can have a dramatic impact on a person's 401(k), 403(b), IRA and other assets.