Home
Tags
Chicago Business
Tag: Chicago Business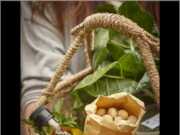 eNewsChannels NEWS: -- The Australian Macadamia industry released research that reveals that almost 50% of consumers globally now value finding peace and quiet in everyday life as the key to a happy mind. Conversely, only 25% globally said occasional big experiences and milestones make them happy.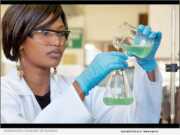 eNewsChannels NEWS: -- Associated Colleges of Illinois (ACI), the Illinois Community College Board (ICCB) and the Illinois Board of Higher Education (IBHE) were awarded a $25,000 planning grant to conduct research and develop an implementation plan to help more community college transfer students earn bachelor's degrees at ACI-affiliated colleges and universities.
eNewsChannels NEWS: -- Music Theater Works will present "Mamma Mia!" at the North Shore Center For The Performing Arts In Skokie (9501 Skokie Blvd, Skokie, IL 60076) from August 19, 2021 through August 29, 2021 being the second production of the 2021 Season.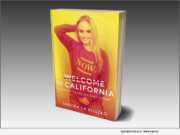 eNewsChannels NEWS: -- Sandra LA Boszko is quickly building a name for herself as an author who's edgy and honest. That's why her new book, "Welcome to California: From LA County Jail to #1 in Sales" (ISBN: 978-1525546440) was named one of the best indie books of 2021 by the Independent Book Publishing Professionals Group.
eNewsChannels NEWS: -- Swift Homes, a Chicago-based property purchasing company that buys homes for fair prices to rent out to local families and which is backed by a multi-billion-dollar private equity fund, announced its milestone achievement of 20,000 home offers this year.
eNewsChannels NEWS: -- More than 50 million Americans live with chronic pain. The U.S. Pain Foundation addresses the incredibly isolating and difficult experience that affects all aspects of a person's life-their ability to work, their self-confidence and identify, personal relationships and social engagement, and more. Studies show that people who experience daily pain are significantly more prone to anxiety, depression, and even suicidal ideation.
eNewsChannels NEWS: -- It's been twenty years since Lucky Boys Confusion arrived on the global scene with their 2001 debut, "Throwing the Game." During the TTG era, the hard-touring Chicago five-piece crisscrossed the U.S. innumerable times over, made their national television debut on the CBS Late Late Show, and even made a pit stop in Japan to play for their enthusiastic overseas fan base.
eNewsChannels NEWS: -- To celebrate Patient Safety Awareness Week (March 14-20, 2021), the American Board of Cosmetic Surgery (ABCS) announces a new way for patients to identify a cosmetic surgeon with a particular focus on safety: Cosmetic Surgery Patient Safety® (CSPS) certification.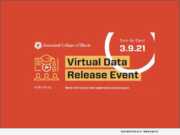 eNewsChannels NEWS: -- College presidents, corporate leaders and students will lead an Associated Colleges of Illinois' virtual event March 9, at 11 a.m., focused on how educators and the business community are working together to offer solutions to economic challenges faced by Illinois' companies, schools and students.
eNewsChannels NEWS: -- Sunpro Solar, a leading provider of home solar energy in the U.S., is expanding its services in Illinois to the greater Chicago area. The company's ongoing expansion strategy throughout Illinois creates more opportunity for economic growth and energy independence.