Home
Tags
Church of Scientology International
Tag: Church of Scientology International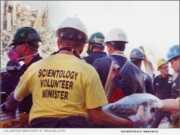 eNewsChannels NEWS: -- The sheer scope and inhumanity of the World Trade Center attack united Scientologists around the world to do everything in their power to create a better world, beginning that very day with New York Scientologists in their signature bright yellow Volunteer Ministers T-shirts immediately heading downtown.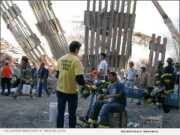 eNewsChannels NEWS: -- Saturday marks the 20th anniversary of the 9/11 attacks on the World Trade Center in New York. The Church of Scientology International honors the rescue workers and the Scientology Volunteer Ministers who served them. The unsung heroes who responded to the attacks at Ground Zero 20 years ago on September 11 brought hope and renewed belief at a time when an affirmation of the basic goodness of Mankind was sorely needed.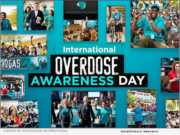 eNewsChannels NEWS: -- On International Overdose Awareness Day, a full day of drug-prevention programming on the Scientology Network provides solutions at the grassroots level. The Church of Scientology International invites parents, educators and civic and community leaders wishing to make a difference about the drug overdose crisis to see how leaders in the field of drug prevention are making an impact on this urgent issue.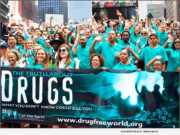 eNewsChannels NEWS: -- With the CDC reporting overdose deaths up 30 percent in 2020, the Church of Scientology International reaches out with vital information anyone may use to take effective action at home and in their communities. Effective drug education is more urgent now than ever. Because the best time to end drug abuse is before it begins.
eNewsChannels NEWS: -- World Humanitarian Day, August 19, "recognizes the efforts of aid workers who put their lives on the line to help affected people during times of global crisis." With the number and severity of natural disasters escalating and a pandemic that continues to surge, World Humanitarian Day takes on entirely new dimensions. The Church of Scientology International extends thanks to numerous orgs.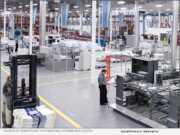 eNewsChannels NEWS: -- The Church of Scientology has long sponsored programs for the betterment of their communities and the world at large. These focus on eradicating social ills: from drug abuse and addiction to rampant violation of human rights and the lack of a moral compass that breeds corruption and crime.
eNewsChannels NEWS: -- Scientologists across America took a stand against drug abuse and crime August 3 by joining local law enforcement and nonprofit organizations to make National Night Out 2021 special for their communities. National Night Out is an annual community-building campaign that promotes police-community partnerships and raises awareness about crime and drug prevention.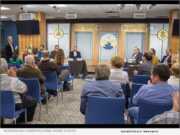 eNewsChannels NEWS: -- The Church of Scientology International extends an invitation to people of goodwill to join Scientology Churches and Missions in support of International Day of Friendship, a United Nations initiative that promotes "friendship between peoples, countries, cultures and individuals" and seeks to "inspire peace efforts and build bridges between communities."
eNewsChannels NEWS: -- Protecting the most basic human right of all, the right to life, South Africa's Scientology Volunteer Ministers continue to serve Mandela's beloved country. Mandela Day commemorates the birthday of Nelson Mandela "in recognition of the former South African President's contribution to the culture of peace and freedom."
eNewsChannels NEWS: -- For UN World Youth Skills Day, celebrated July 15, the Church of Scientology International provides skills training resources for mentors, nonprofits and community programs to help youth improve their ability to learn new skills and survive in today's competitive and challenging world. These are available free of charge on the Scientology website at Scientology.org/courses.