Home
Tags
City and County Government
Tag: City and County Government
eNewsChannels NEWS: -- AMI Expeditionary Healthcare along with three partnering organizations - the University of Wisconsin - La Crosse, the Department of Health Services and the La Crosse County Health Department - welcomed Rep. Ron Kind, on March 23, as he toured a COVID-19 vaccination site that has distributed more than 2,000 doses since its opening on March 9.
eNewsChannels NEWS: -- AMI Expeditionary Healthcare (AMI) will be providing comprehensive, independent, and turnkey operation management for The State of Louisiana as they fight the surge of COVID-19 positive cases during this public health emergency.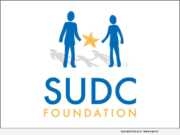 eNewsChannels NEWS: -- The Sudden Unexplained Death in Childhood (SUDC) Foundation thanks Alabama, Arizona, Arkansas, Florida, Georgia, Hawaii, Idaho, Indiana, Kansas, Louisiana, Massachusetts, Mississippi, Missouri, Montana, Nebraska, Nevada, New Hampshire, New Mexico, North Dakota, Oklahoma, Oregon, Pennsylvania, South Carolina, Tennessee, Vermont, Washington, West Virginia, Wisconsin and Wyoming for making statewide proclamations declaring March 2021 as SUDC Awareness Month.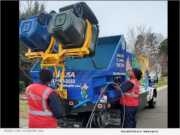 eNewsChannels NEWS: -- Since the pandemic struck last year, many businesses have struggled to stay afloat and others unfortunately, have had to close their doors. But Trash Can Cleaning USA, a HUB-certified North Carolina company, has not been one of them. It's managed to flourish in times of economic uncertainty, and that's mostly due to its service offering - a unique way to keep customers' trash and recycle cans clean.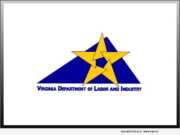 eNewsChannels NEWS: -- Commissioner C. Ray Davenport announced today that Printpack in Williamsburg, Virginia, has been approved as a Virginia STAR Worksite under the Virginia's Occupational Safety and Health (VOSH) Voluntary Protection Programs (VPP), the agency's highest level of recognition for excellence in safety and health management systems.
eNewsChannels NEWS: -- Amarillo is leading the way in getting the COVID-19 vaccine to the public. According to online data from covidactnow.org, the Amarillo metro area is among the top metro areas in the nation in COVID-19 vaccinations.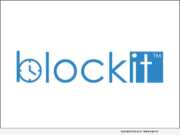 eNewsChannels NEWS: -- Blockit Inc., a leading provider of digital care coordination solutions, has been on the front lines of the pandemic, providing a no-cost adaptation of their deeply integrated and highly sophisticated healthcare scheduling platform to be utilized toward COVID-19 relief efforts. Today, Blockit announced that its vaccine scheduling solution is now being used by over 350 organizations responsible for scheduling over 400,000 vaccines.
eNewsChannels NEWS: -- Airport officials at the Rick Husband Amarillo International Airport today unveiled the Airport's new corporate image piece "Taking Flight, Experience Amarillo." The new corporate image piece is the latest in the Airport's on-going aviation and non-aviation business development initiative in conjunction with its community partnership, Taking Flight - Amarillo.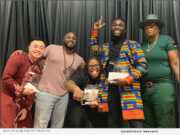 eNewsChannels NEWS: -- The Pompano Beach Cultural Affairs Department is proud to present the 3rd Annual Exit 36 Slam Poetry Festival, an enriching and entertaining showcase of the best local and national spoken word artists and writers. While poets will be competing live at the Pompano Beach Cultural Center from December 10-12, due to COVID-19, the festival will be live streamed to the public.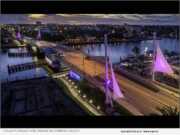 eNewsChannels NEWS: -- The Pompano Beach CRA is proud to announce that the Atlantic Boulevard Bridge Enhancement is the 2020 winner of the Best Transportation Transit Enhancement category at the annual Florida Redevelopment Association (FRA) Awards, which were bestowed November 19, 2020.