NEWS: PitBullTax Software version 3.0 is now available. Designed for tax professionals who are seeking to take their tax resolution business to the next level, this new and more robust version packs one mean bite. With the available fully integrated IRS transcript delivery, analysis and reporting module, it continues to raise the bar as the nation's leading IRS tax resolution software for CPAs, enrolled agents and tax attorneys.
CORAL SPRINGS, Fla. /eNewsChannels/ -- With the expectation of small business loan financing to remain bleak into the upcoming holiday season, merchants and small business owners will be seeking out alternative means of working capital for the Christmas rush, expected to result in an increased demand for merchant cash advances from financing sources like BusinessCashAdvance.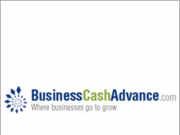 CORAL SPRINGS, Fla. /eNewsChannels/ -- As banks continue to place strict requirements on business loans for small businesses and merchants, BCA (BusinessCashAdvance.com) continues to grow its business loan alternative financing program to accommodate merchants in need of fast financing.
CORAL SPRINGS, Fla. /eNewsChannels/ -- Want to rate your experience with an IRS employee? Have an IRS complaint? This is your chance to tell the world. Originally designed as an IRS profile database, IRS Doghouse has evolved into a free and anonymous web site where anyone can rate - negatively or positively - their personal and professional experiences.
CORAL SPRINGS, Fla. /eNewsChannels/ -- Specifically designed for CPAs, attorneys and enrolled agents, PitBullTax.com - a Web-based IRS tax resolution software - gives practitioners the tools, confidence and support to take control of difficult cases. Whether clients owe years of back taxes or have fines and penalties that they cannot pay; PitBullTax is the answer.
CORAL SPRINGS, Fla. -- On April 15, President Barack Obama signed legislation to add $80 million to the Small Business Association (SBA) business loan programs, and effectively extend stimulus benefits through the end of May. But a recent study suggests that a significant majority of small business owners will remain uninterested. Instead, many are seeking financing alternatives, says BusinessCashAdvance.
CORAL SPRINGS, Fla. -- With the outlook of traditional business credit markets remaining bleak, many small business owners are taking matters into their own hands, seeking out alternative means of finance, and this is proving to be a boon for the business cash advance industry according to BusinessCashAdvance.
CORAL SPRINGS, Fla. -- As traditional bank loans become scarce, more small business owners are turning to alternatives like business cash advances offered by Business Cash Advance. The company has provided an attractive option to a growing number of entrepreneurs seeking business loans in this tough economy. It expects this trend to continue as credit tightens even further.