Home
Tags
Dallas Business
Tag: Dallas Business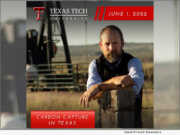 eNewsChannels NEWS: -- U.S. Carbon Capture announces that Director of Land Jonathan R. Grammer will speak on the campus of Texas Tech University June 1 on the growing business of Carbon Capture in the State of Texas. The engagement, part of a larger convention addressing the state's energy grid, comes just months after Exxon Mobil announced its estimates of a foreseeable $4.5 trillion market for carbon capture and storage by 2050 as companies race to achieve net-zero.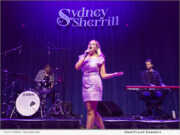 eNewsChannels NEWS: -- Sydney Sherrill, 17-year-old emerging pop artist, premieres live performance video for new single "Vice" and announces $5,000 raised during the performance for Shatterproof, a national non-profit determined to end the stigma of addiction in the U.S.
eNewsChannels NEWS: -- Presented by the City of Richardson, The Wildflower! Arts & Music Festival will return as a live festival May 20-22, with tickets on sale today. Festival attendees will enjoy a variety of musical performances from both local legends and internationally renowned artists, a battle of the bands, a songwriters contest, a silent auction, culinary offerings from food vendors from throughout Dallas-Fort Worth, kids activities and more.
eNewsChannels NEWS: -- SRSI has joined MHEDA, the Material Handling Equipment Distributors Association. MHEDA is the premier trade association dedicated to serving the material handling community. MHEDA programs and services are accessed by thousands of industry professionals each year who are seeking to help their business stay competitive and their employees stay connected.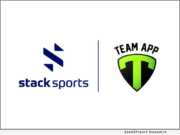 eNewsChannels NEWS: -- Stack Sports, a global leader in modern sports technology, today announced it will add Team App, the Australia-based leader in team communications, to the Stack Sports ecosystem. More than 30,000 club and league administrators and 200 National Governing Bodies or Professional Franchises power their success with Stack Sports.
eNewsChannels NEWS: -- Infinity Financial Group announced its recent role as financial advisor to Kinley Construction Group, LTD. (KCG) during a majority purchase of its existing stakeholders. Jimmy Kinley, the newly-elected CEO of KCG, is now the firm's primary equity partner, along with his sister, Katherine Kinley and Rennie and Josh Crisafulli.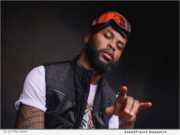 eNewsChannels NEWS: -- DJ Expression, also known as Peter O Okeke, has vowed to make a difference and to add value to the music industry by pushing the AfroBeat genre. Nigerian-born, this musical artist has developed a unique style where he's created a signature blend of mixes and sounds. Now, he's excited to announce a new mixtape to drop this week - "Traffic Light" (AFROBEAT Vol. 14).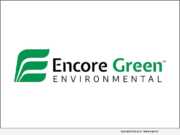 eNewsChannels NEWS: -- Encore Green Environmental names Texas based G-Force to re-furbish the legacy Nomad water treatment technology units to become the improved NOMAD Excel™. Encore Green is an agriculture company dedicated to applying by-product water to beneficial use for agriculture and carbon sequestration.
eNewsChannels NEWS: -- Mid America Mortgage, Inc. (Mid America) announced today that the company has donated $250,000 to Services of Hope, a 501(c)(3) organization in Dallas aimed at providing assistance and support for community needs that do not fit in a traditional category. Mid America's donation will be met by matching funds by the City of Dallas as part of the Driver of Poverty Grant - Barriers to Poverty.
eNewsChannels NEWS: -- NextArray a Texas based hosting and managed service provider and DediPath, a provider of infrastructure as a service, today announced an agreement for colocation services in DediPath's downtown Dallas Colocation space in the Infomart.