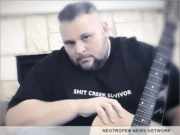 NEWS: (FORT WORTH, Texas) Josh Vincent, country singer and songwriter, recently released a new single, 'Two Shots,' which he hopes will shake up the country music scene. It's been said that Vincent's songs are reminiscent of outlaw country musicians such as Johnny Cash, Merle Haggard and Waylon Jennings - all who paved the way for today's artists.
NEWS: Based on the hilarious book 'You Can't Make This Shit Up : Corporate America' by writer Sal Savello, the television series and comedy tour takes a satirical look at the antics and angst of climbing the ever elusive corporate ladder. Dallas-based creators are excited to announce the kick off the 'Corporate America Comedy Tour' promoting the TV Series starring actor David O'Hara.
NEWS: Bob Phillips will no longer be traveling alone on the popular TV series, 'Texas Country Reporter' (TCR). Beginning this September Kelli Phillips will join TCR and travel the back roads of Texas with Bob.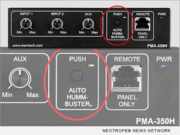 DALLAS, Texas /eNewsChannels/ -- NEWS: Roemtech, LLC is announcing the award of Patent #9,042,577 by the USPTO for its invention of a unique circuitry that automatically analyzes multiple audio inputs and checks for ground-loop noise that frequently plagues classroom audio systems. If the circuitry detects ground-loop noise on any input, it will immediately take action to eliminate that noise.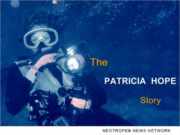 DALLAS, Texas /eNewsChannels/ -- NEWS: The Patricia Hope Story on Kickstarter: Patricia Hope admits, 'I am the only woman in the world unlawfully wanted and arrested by the FBI, unlawfully prosecuted by the State of Texas two different times, resulting with Not Guilty Verdicts.' See 8 film excerpts, 1-5 minutes, in link below. A very loving mother and her innocent child: her precious family destroyed by some alleged corrupt Texas judges who allegedly unlawfully issued death sentences.
DALLAS, Texas /eNewsChannels/ -- NEWS: The Lone Star Emmy Chapter announces Terry Markis as their new Executive Director. Markis has been with the organization as the Chapter Administrator since January 2005. She fills the position previously held by Misti Torres McCarty, the chapter's longtime Executive Director, who passed away in 2013.
DALLAS, Texas /eNewsChannels/ -- NEWS: Orange Leap announced today that Massey Consulting, based in Raleigh, N.C., has been accepted as an Authorized Orange Leap Partner. Orange Leap and Massey Consulting will be hosting a free webcast for nonprofits on Thursday, October 10, 2013 at 2 p.m. EDT.
DALLAS, Texas /eNewsChannels/ -- NEWS: Orange Leap, LLC today announced the closing of a convertible debt round, the proceeds of which will be used to further the growth of the company through the partner channel the company announced in May 2012. One of the new investors joining the investor group is Texas-based Affinity Angel Investment Fund I associated with the Baylor Angel Network.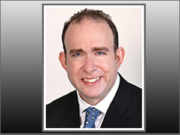 DALLAS, Texas /eNewsChannels/ -- NEWS: Orange Leap announced today that Adam Roth, CEO of StreamLink Software, will be presenting 'Maximizing Board Engagement and Effectiveness' on July 25, 2013 as part of its Shine Brighter Series of webcasts for non-profits.
DALLAS, Texas /eNewsChannels/ -- NEWS: Phillips Productions, Inc., a recognized leader in television program development and HD video production, today announced its new company name: Phillips MediaSource. With clients across Texas using its various video content development strategies, the company is changing its name to better reflect the its comprehensive portfolio.