Home
Tags
Defense and Military
Tag: Defense and Military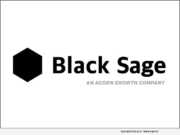 eNewsChannels NEWS: -- Black Sage is proud to announce and welcome Randy Robinson as Director of Government Operations. Mr. Robinson served the United States Air Force for a total of thirty-five years, twenty years in active-duty and fifteen years working at the United States Air Force Research Laboratory (AFRL).
eNewsChannels NEWS: -- Phacil, LLC, a wholly-owned subsidiary of By Light Professional IT Services, has been awarded a bridge contract for a one-year base period with one, six-month option period with a total lifecycle value of $83.7M by the Defense Information Systems Agency (DISA) for the Defense Information System Network (DISN) Technical Refresh Turnkey Support project via the ENCORE III Full and Open (F&O) suite contract.
eNewsChannels NEWS: -- On Oct. 22, 1914, less than three months after the start of World War I, one of the largest food-relief programs the world has ever seen was begun when the Commission for Relief in Belgium (CRB) was founded in London by a group of prominent Americans, according to Jeffrey B. Miller, author "Yanks behind the Lines: How the Commission for Relief in Belgium Saved Millions from Starvation during World War I" (ISBN 978-1538141649; Rowman & Littlefield).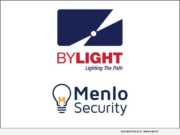 eNewsChannels NEWS: -- By Light Professional IT Services LLC has been awarded a $198.9M, 5-year production Other Transaction Agreement (OTA) by the Defense Information Systems Agency (DISA) for the Cloud-Based Internet Isolation (CBII) Program. By Light as the prime contractor for this OTA, with teammate Menlo Security, Inc., are together delivering this next-generation Isolation Platform to protect Department of Defense (DoD) networks worldwide.
eNewsChannels NEWS: -- The United States Army Tank-automotive and Armaments Command (TACOM) commends Gordon Brush for the development of a "Chamber Brush" that cleans the main gun on the Abrams Tank, saving the Army $1.5 billion.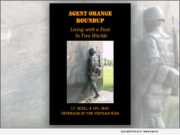 eNewsChannels NEWS: -- National Agent Orange Day is August 10. While COVID-19 races through the U.S. population, another invisible killer continues to rage among our already endangered population. Agent Orange continues to contaminate and kill civilians and veterans more than 50 years after spraying. Two Marines, Brent MacKinnon and Sandy Scull, have published a personal account detailing damage done to both body and soul: "Agent Orange Roundup: Living with a Foot in Two Worlds" (ISBN 978-1634989565).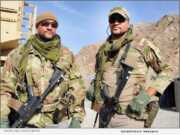 eNewsChannels NEWS: -- Mid-Atlantic Multi-Specialty Surgical Group, L.L.C. (MAMSURG) is announcing that two of their providers, Vince and Vance Moss, Army Reservists, Colonels, and G.H.O.S.T. surgeons for U.S. Special Operations Command, are returning home from Afghanistan in support of Operation Resolute Support following a unique, unprecedented 6 month tour of duty.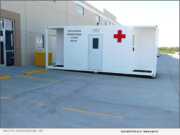 eNewsChannels NEWS: -- Pacific Engineering, Inc., winner of the U.S. Small Business Administration's 2014 Tibbetts Award for innovative technology, in response to the pandemic, has focused its resources on the development of a family of composite shelters that can be used as mobile test centers and patient treatment.
eNewsChannels NEWS: -- The Family of Juan Manuel Torres announced today that Dr. Juan Manuel Torres of Pine Island, Fla.-a decorated Korean and Vietnam veteran and beloved father, grandfather, and friend to many-passed away this week at the age of 86-years-old after a courageous battle with cancer and pneumonia.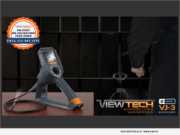 eNewsChannels NEWS: -- ViewTech Borescopes, North America's top seller of Video Borescopes, recently added another video borescope to their lineup. The VJ-3 Infrared (IR) mechanical articulating video borescope can illuminate a dark area or room with IR light, which is undetectable to the human eye.