Home
Tags
Defense and Military
Tag: Defense and Military
eNewsChannels NEWS: -- MAG Instrument, Inc., (MAG) has entered into a sponsorship agreement with The American Veterans Center and National Memorial Day Parade to provide resources for the organization and its programs. Among these efforts MAG will assist veterans to attend and be honored at the annual event.
eNewsChannels NEWS: -- NotaryCam, Inc. (NotaryCam) today announced the return of its annual "Help a Hero" initiative. This Memorial Day weekend from Friday, May 25, through Monday, May 28, NotaryCam will honor those who have served by offering no-cost online notarization sessions to United States military veterans and service members.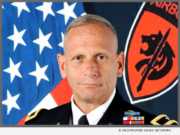 eNewsChannels NEWS: -- Guardian Angels is proud to announce that Brigadier General Donald C. Bolduc, United States Army, retired will be the keynote speaker at our Bark-A-Que fundraising event, being held on Saturday, March 3, 2018 at N. Collier Regional Park in Naples, Florida.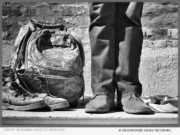 eNewsChannels NEWS: -- Two weeks ago a bill HB 5456 titled Asbestos Claim Transparency, drafted by the National Chamber of Commerce and Asbestos companies was pushed into Michigan with promises of campaign donations, says Goldberg, Persky & White P.C. Today, Michigan's Commanders Group (Congressionally Chartered Veterans Organizations) filed their resolution in opposition to the bill.
eNewsChannels NEWS: -- Guardian Angels Medical Service Dogs, Inc. is a national 501(c)(3) non-profit, located in Williston, Fla. On January 20, 2018 its Founder and CEO, Carol Borden and National Canine Program Director, Nate Burney were at the Mayflower Hotel in Washington, D.C. to accept the 2018 VETTY Award for outstanding efforts in Veterans Mental Health.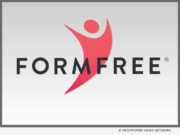 eNewsChannels NEWS: -- FormFree today announced that asset reports generated by its AccountChek automated asset verification service meet all underwriting guidelines established by the U.S. Department of Veterans Affairs (VA) for loans guaranteed by its Loan Guaranty Service. The announcement follows the VA's December 29, 2017, release of Circular 26-17-43, which was issued in response to increasing lender interest in automated verification of borrower assets for VA loans.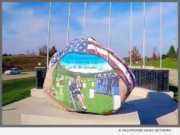 eNewsChannels NEWS: -- Clarke County, Iowa's favorite daughter, Governor Kim Reynolds will join hundreds of community members, leaders and veterans in a ceremonial dedication of Clarke County's Freedom Rock. On Saturday, November 11, from 11 a.m. to 12 p.m., the latest installment by Freedom Rock painter, Ray "Bubba" Sorensen, will be the site of a Veteran's Day celebration and dedication. Those in attendance will hear from Governor Reynolds, along with local leadership, military officials, and community members from throughout south-central Iowa.
FOOTHILL RANCH, Calif. -- Quandis, Inc., a leading provider of default management software and services, announced that it released a technology solution to help lending organizations comply with changes to the Military Lending Act (MLA) that take effect on Oct. 3, 2016. The MLA provides a number of new rules set forth by the Department of Defense (DoD) that impacts lenders working with active duty service members and their dependents. Failure to adhere to the DoD's amended compliance rules can result in severe repercussions.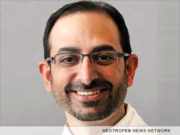 DELRAY BEACH, Fla. /eNewsChannels/ -- NEWS: Dr. Samin Eftekhari of Spodak Dental Group has been named the Freedom Day USA State Co-Director for Florida. As a Captain in the ARMY Reserve, he is dedicated to giving back to our nation's personnel.
SAN ANTONIO, Texas /eNewsChannels/ -- Colonel Jack H. Pryor (U.S. Army, Retired) today announced the formation and launch of a new nonprofit organization, the American Land Forces Institute (ALFI). Based in San Antonio, Texas, ALFI will focus on policy, advocacy, education and services in support of land forces and small combat units across all branches of the U.S. military, the National Guard, and domestic law enforcement.