Home
Tags
Delaware Business
Tag: Delaware Business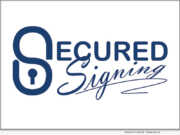 eNewsChannels NEWS: -- Secured Signing, a leading provider of Remote Online Notarization (RON) solutions for Real Estate, Legal, Generic Notary transactions, is delighted to announce its official Approved Technology Providers as a RON solution for Delaware Notaries. With this approval, notaries can seamlessly utilize Secured Signing to notarize documents for their clients online, all from the convenience of their homes or offices.
eNewsChannels NEWS: -- NotaryCam®, a Stewart-owned company and a pioneer in providing remote online notarization technology for real estate and legal transactions, announced today the State of Delaware Notary Department has approved the company to provide remote online notarization (RON) services to notaries public registered in the state.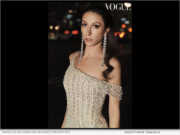 eNewsChannels NEWS: -- Delaware is not typically known for being a fashion hub, but three incredible women from this state have made a splash in the fashion world and been featured in Vogue, one of the most prestigious fashion magazines in the world. "What's even more impressive, is that these three three are not the ones you would typically expect," Danielle Alura said.
eNewsChannels NEWS: -- Etwok Inc, a small team of independent developers behind NetSpot, shares their thoughts about developing software for the new Apple's visionOS. After a few cognitive sessions within our dev team, we are absolutely positive, the new Apple's release can change the way people look at Wi-Fi, quite literally!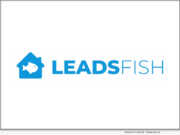 eNewsChannels NEWS: -- Leads Fish, the leading provider of seller leads for real estate investors, is proud to announce the launch of its highly anticipated marketplace. After years of extensive research and development, Leads Fish has created a solution that enables real estate investors to purchase leads with ease and security.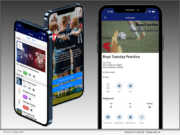 eNewsChannels NEWS: -- Delaware Youth Soccer Association (DYSA) - an official youth soccer association of the United States Soccer Federation and US Youth Soccer, announced a partnership with Stack Team App, as an integral Mobile-App solutions provider for the state. This partnership was established to further Delaware's mission of advancing and improving the game of soccer through the use of innovative technology partnerships.
eNewsChannels NEWS: -- Veteran financial author Robert Stowe England announced today the release of his debut novel, "A Secret Revealed" (ISBN 978-1954682351), published by J2B Publishing of Pomfret, Maryland. It tells the story of Dean Farley, a young boy growing up in post-World War II America trying to gain confidence in himself by earning the respect of his parents and peers.
eNewsChannels NEWS: -- As the auto industry continues experiencing ongoing microchip shortages, dealerships need new customer retention methods. As inventory begins to recover into the winter and the latest car models start arriving, AutoAwards offers loyalty solutions for auto dealerships through its auto loyalty programs to boost overall revenue and keep customers engaged and returning.
eNewsChannels NEWS: -- DediPath, an IaaS provider, today announces it has expanded its footprint into the Denver market. DediPath offers several services in the Denver market including DDoS protected enterprise level dedicated servers, virtual private servers, IP transit, and colocation.
eNewsChannels NEWS: -- SanAttest, LLC, a fast-growing provider of training, validation and tracking technologies for cleaning and sanitizing processes, today announced it has launched its new flagship offering. Ideal for businesses of all types and sizes.