Home
Tags
Delaware Business
Tag: Delaware Business
eNewsChannels NEWS: -- AutoAwards, a leading auto dealership marketing company, is happy to announce their client, Fred Beans' celebration of the redemption of the 10-millionth loyalty point. The prize? A year's worth of car payments. Customers who redeemed points last August - 546 in all - qualified for a drawing.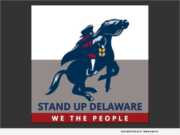 eNewsChannels NEWS: -- Stand Up Delaware, a Facebook group launched on April 13, 2020 by two special needs mothers, Lisa McCulley and Didi Figueroa, has formed a "Reopen Schools Committee" for the purpose of composing and launching a White Paper with a common sense, scientific, feasible approach to reopening our schools in Delaware.
eNewsChannels NEWS: -- AutoAwards, a leader in loyalty marketing for auto dealerships, realizes sales are extremely competitive and difficult at times. Starting a rewards program can help auto dealerships overcome weak sales. AutoAwards has proven solutions to help dealerships increase sales performance across all departments.
eNewsChannels NEWS: -- AutoAwards, Inc., provider of automotive dealership loyalty programs and marketing solutions, announced the launch of a video series called "Loyalty Matters." The primary focus for an automotive dealership at the start of a new year as vehicle sales start to slow is to retain their most profitable customers.
eNewsChannels NEWS: -- In today's market, an automotive dealership loyalty rewards program can be a very robust tool that drives all areas of a dealer's business, says AutoAwards. When you leverage its power through your marketing touch-points, it can drastically multiply the value of the program, and your dealership. Let's review the proof of that success.