eNewsChannels NEWS: -- New research found that patients who have obstructive sleep apnea (OSA) may be at a higher risk of COVID-19 infection. To help patients who suffer from OSA, Dr. Tiffany Dudley and the Spodak Dental Group team are offering complimentary consultations to offer education and treatment options.
eNewsChannels NEWS: -- Dr. Maira Estrada, general dentist at the Spodak Dental Group, has partnered with local non-profit, Selfless Love Foundation, to help spread awareness for the needs of foster children in Florida. The Foundation will be hosting a gala on Saturday, May 1 at 6 p.m. at The Breakers in Palm Beach.
eNewsChannels NEWS: -- Dr. Matthew Wimmer today announced that he has become certified to offer a simple, quick and safe outpatient treatment for gum disease, also known as periodontal disease. Gum disease is an infection of the tissues that support the teeth, the condition affects over 50% adult Americans.
eNewsChannels NEWS: -- As states and communities begin to reopen in the wake of the COVID-19 pandemic, Natick Family Dental's patients are benefitting from a touchless experience to reduce the rate of transmission and ensure their personal safety. Prior to their appointments, all patients receive links (by email) to intake and screening forms that they can fill out electronically.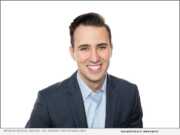 eNewsChannels NEWS: -- Dr. Rodney Kryzhanovskiy, a general dentist with a passion for transforming lives, joins the admired team of general and specialty dentists at the Spodak Dental Group. He strives to relate to each patient and understand their needs, desires and concerns, and to help them achieve optimal dental health that aligns with their lifestyle.
eNewsChannels NEWS: -- HG Doctors recently added a third location to its family of healthcare practices - Coral Springs Medical & Dental. Its one-stop approach to healthcare services is a driving force behind its expansion. This new facility offers primary care/family medicine, geriatrics, senior activities, behavioral health, podiatry and dental care - all under one roof.
eNewsChannels NEWS: -- Dr. Maira Estrada, a general dentist with more than four years of experience in the dental field, joins the prestigious team of general and specialty dentists at the Spodak Dental Group. Her mission as a dental care provider is to provide excellent care with a compassionate approach and ensure that every patient has a comfortable and positive experience.
eNewsChannels NEWS: -- Right Choice Dental Care is local, trusted, and top-rated dentists that specialize in comprehensive cosmetic, family & restorative dentistry. Dr. Pinal Patel and Dr. Konstantin Gromov utilize their combined expertise to offer patients high-quality and personalized cosmetic & oral implantology dental care.
eNewsChannels NEWS: -- Spodak Dental Group has been named a VIP: Diamond Top 1% Provider of Invisalign® for 2021, which remains to be one of the highest distinctions in the field. VIP: Diamond Providers make up a select few of all North American Invisalign® Providers and are among some of the most experienced.
eNewsChannels NEWS: -- Spodak Dental Group ("SDG") recently provided complimentary dental services to the men and women of the US' Armed Forces and their family members as part of the Eighth Annual Freedom Day USA. Freedom Day USA is a "Day of Free" to thank military personnel and their families for the sacrifices they make each day to ensure our freedom.