eNewsChannels NEWS: -- Throughout his 30-year career, Dr. Mario Paz is used to hearing reasons why patients grind their teeth at night, but now it's about COVID-19. "Fears of the virus are creating new anxieties causing patients to clench their jaws for sustained period. This alters their bite causing pain," he says.
eNewsChannels NEWS: -- While many dental practices are choosing to close due to the coronavirus (COVID-19), Charleston Oral and Facial Surgery will remain open to treat patient dental emergencies. There is no need for healthy patients to visit a hospital for emergent dental issues; rather, COAFS will treat healthy patients in the comfort of its six Lowcountry-area offices: Charleston, N. Charleston, Summerville, Mt. Pleasant, Bluffton and Knightsville.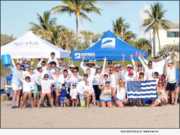 eNewsChannels NEWS: -- The Spodak Dental Group (SDG) is partnering with Keep Palm Beach County Beautiful to join forces for 10th Annual SDG Beach Cleanup and the Great American Beach Cleanup. The goal is to not only rid the beach of waste but to also create awareness about environmental impacts of single-use plastics and debris.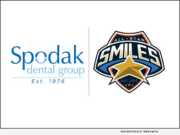 eNewsChannels NEWS: -- The Spodak Dental Group (SDG) is participating National Children's Dental Health Month with a goal to eradicate childhood tooth decay. SDG is partnering with All-Star Smiles Foundation, a non-profit organization with a mission to create a unique experience with an alliance of dentists, athletes and community partners.
eNewsChannels NEWS: -- When Dr. Craig Spodak was approached by Liz Quirantes of WPEC CBS 12 regarding a mother who needed help with her smile, there was no hesitation. Before long, Ashley Roberts not only had the smile she's always dreamed of, but she was also given another chance at turning her life around.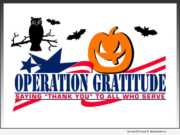 eNewsChannels NEWS: -- Spodak Dental Group and Operation Gratitude are teaching kids the value of giving back by donating their Halloween candy in support of troops overseas. The national movement is a win-win for kids, parents and dentists.
eNewsChannels NEWS: -- Spodak Dental Group ("SDG") recently provided complimentary dental services to the men and women of the US' Armed Forces and their family members as part of the Seventh Annual Freedom Day USA. In total, 18 patients were treated at no cost during the event.
eNewsChannels NEWS: -- Anterior Quest's Newest product, AQ-Solution, has set the gold standard for dental line cleaners. Recently, the market's most environmentally sound product was tested by an independent testing facility in Ann Arbor, Michigan to evaluate the effectiveness of the product and the results were astonishing.
eNewsChannels NEWS: -- Dr. Craig Spodak, dentist at Spodak Dental Group, was recently named a member of Align Technology's North American Faculty. He is considered an expert in his field and joins a group of elite dentists, orthodontists and team educators across the world, and is among one of only a few Align Faculty Members in Florida.
eNewsChannels NEWS: -- Dr. Kerri White of White Smiles of Boca is dedicated to saving our ocean and future. Now through January 1, Dr. White will donate 5% of the proceeds from every new comprehensive Invisalign(R) treatment start to the FAU Foundation's "Nelligan Sea Turtle Research Support Fund."