Home
Tags
Detroit Business
Tag: Detroit Business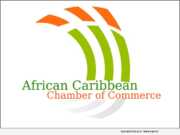 eNewsChannels NEWS: -- As a civic organization committed to racial and economic justice, the sustained outpouring of grief, anger and civil unrest sweeping our country and the globe serve as a stark reminder of not only America's promises and ideals, but also its legacy injustices and shortcomings. Championing equality, diversity and inclusion, the African Caribbean Chamber of Commerce (ACCC) joins the global chorus of those sickened and appalled by the inhumanity we have witnessed.
eNewsChannels NEWS: -- TCF Bank announced today that it will renew its partnership with the Michigan Chronicle to provide scholarships to Detroit high school seniors through the Michigan Chronicle/TCF Bank S.W.A.G. (Students Wired for Achievement and Greatness) Scholarship Awards. For 2020, the bank will award scholarships between $5,000 and $20,000 per student to 15 awardees.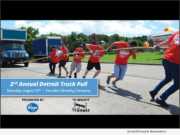 eNewsChannels NEWS: -- Move For Hunger announced today that registration is open for the second annual Detroit Truck Pull, presented by Kroger. The event, in which teams of 5-10 will compete to see who can pull a moving truck 100 feet in the fastest time, will be held at Founders Brewing Company on Saturday, August 10, 2019 from Noon - 4 p.m.
eNewsChannels NEWS: -- Ask many boating enthusiasts which deep cycle batteries they prefer for their crafts, and they'll name one of two brands: Deka, or Trojan USA, says Batteries Shack. They're top-of-the-line batteries made in the USA; Deka through a company called East Penn Manufacturing. Both are known for having longer life spans and higher power outputs than competing brands.
eNewsChannels NEWS: -- A new theatre education program will be offered by Arts Detroit for students on the Autism Spectrum and with Aspergers inside of their performing arts studio at PARC-Plymouth Arts and Recreation Complex. Spectra will be a course to help students on the Autism Spectrum learn theatre techniques that can help them develop life skills as well.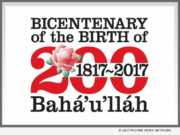 eNewsChannels NEWS: -- Baha'is of the Detroit Tri-County Area (Wayne, Macomb and Oakland Counties) are preparing to mark the 200th anniversary of the birth of Baha'u'llah, the Founder of the Baha'i Faith, on Oct. 22, 2017 at 3 p.m. at the Flagstar Strand Theatre for the Performing Arts in downtown Pontiac.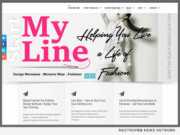 eNewsChannels NEWS: -- StartMyLine, a website specializing in fashion business tools, fashion design software and help articles, officially launches today with the goal to empower beginners and aspiring fashion designers with total DIY solutions to help them successfully break into the fashion industry.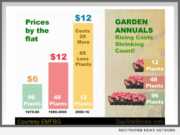 eNewsChannels NEWS: (DETROIT, Mich.) -- DayStar Books has launched a new website and companion eBook offering lesser known tips and techniques to consumers on factors affecting gardening prices entitled "Eastern Market Flower Deals."
eNewsChannels NEWS: (DETROIT, Mich.) -- Dick Genthe Chevrolet recently announced it was giving local Detroit high schools the chance to win $10,000 by asking parents and teens to sign the Drive Safe Detroit, Teen Driver Pledge and obtain the most pledges; over 270 schools came aboard.