Home
Tags
Diet and Fitness
Tag: Diet and Fitness
VIERA, Fla. /eNewsChannels/ -- NEWS: Let The Avenue Viera help you get healthy this summer with complimentary yoga classes! The next Yoga in the Park event will be held on Saturday, June 20 at 9 a.m. at The Avenue Viera's Central Park. Classes will be provided by a certified yoga instructor.
DELRAY BEACH, Fla. /eNewsChannels/ -- NEWS: April 2015 is Oral Cancer Awareness Month and Spodak Dental Group is offering free oral cancer screenings to the public during the entire month. According to the Oral Cancer Foundation, there will be more than 40,000 people who will be newly diagnosed with oral cancer this year.
DES MOINES, Iowa /eNewsChannels/ -- NEWS: Xstreaming Fitness has developed a software solution that will revolutionize the fitness club and personal fitness industry. By offering online access to custom, live and recorded fitness and training video, the Xstreaming Fitness program hopes to help Fitness Clubs broaden their services, expand their marketplace as well as reduce member turnover as well as increase satisfaction and engagement.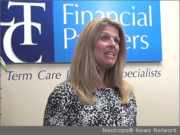 CLEVELAND, Ohio /eNewsChannels/ -- NEWS: Looking for a special present for a special woman? 'A long-term care protection package may be just the ticket,' says Denise Gott, Executive Vice-President of LTC Financial Partners, LLC (LTCFP). 'What else can improve her life more?' Gott asks. "Clothing, a trip, perfume, the latest gadget?'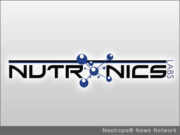 CHICAGO, Ill. /eNewsChannels/ -- NEWS: Nutronics Labs, a Natural supplement company, today released a statement encouraging deer antler spray consumers to do thorough product research before buying health supplements online. Nutronics Labs is the leading manufacturer of deer antler spray and boasts the world's strongest supplements available.
BOULDER, Colo. /eNewsChannels/ -- NEWS: TeamSnap, Inc., the world's number one web and mobile team management service, for sports and activities, today announced the formation of the TeamSnap Health and Fitness Advisory Board in cooperation with HealthONE's Rocky Mountain Hospital for Children.
SAN DIEGO, Calif. /eNewsChannels/ -- NEWS: The Pillai Center For Mind Science will host a free live-stream webcast and Google+ Hangout on July 28, 2013 to present the power of sounds to increase intelligence. The free webcast will provide a forum for collaborative discussion to researchers, doctors and mystics worldwide.
NEW YORK CITY, N.Y. /eNewsChannels/ -- KatMoJAM blazes its way from being NYC's hottest workout to becoming America's hottest new workout. The editors of Shape Magazine hailed 'KatMoJAM made me sweat and smile.' KatMoJAM is now being featured nationally on The Better Show, airing on August 15, 2012 (check local listings).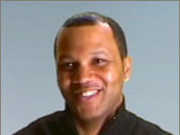 SEATTLE, Wash. -- Forgetting to take a pill can lead to not only short term, but also long-term health problems. Daily Pill Calls ensures that people avoid both. According to one study, about one third to one half of Americans do not take their medications as prescribed. This can be detrimental to people's health and their pocketbooks.
ORLANDO, Fla. -- Nine-time Welterweight Champion, Matt Hughes, has endorsed and tested the next big fitness craze for women and men - Cage Fitness. Hughes is a big proponent of fitness. In fact, every year he travels to Capitol Hill and meets with government officials to talk about the importance of health and fitness. Now, Cage Fitness will be added to his talking points.