Home
Tags
Drugs and Pharmaceuticals
Tag: Drugs and Pharmaceuticals
eNewsChannels NEWS: -- Pharmaceutical Strategies Group (PSG), an EPIC company, is pleased to announce the launch of its Trends in Drug Benefit Design Report. The report delivers innovative research on the latest trends in the traditional (non-specialty) drug benefit. Sponsored by Rx Savings Solutions, it outlines the complexities of designing and managing the drug benefit and the cost challenges faced by consumers and plan sponsors alike.
eNewsChannels NEWS: -- Pharmaceutical Strategies Group (PSG), an EPIC company, is pleased to announce the release of its annual Trends in Specialty Drug Benefits report. Delivering visibility into the complexity of the specialty drug landscape, it offers detailed intelligence through proprietary research. PSG has been researching and reporting on drug benefit design for over 10 years.
eNewsChannels NEWS: -- Artemetrx®, the industry's most preeminent platform for integrated drug cost management, is now even more robust with the launch of its new module, Artemetrx Extend™. With greater insights and analytics, Artemetrx Extend is a custom reporting tool that provides unparalleled data access through its user-friendly platform.
eNewsChannels NEWS: -- Kalyagen is pleased to announce that it will be attending and its founder, Christian Drapeau, will be speaking at the upcoming 8th Annual Biohacking Conference. The conference, which is completely sold out, will be held September 15-17 at The Beverly Hilton in Beverly Hills, California.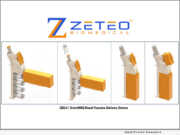 eNewsChannels NEWS: -- Zeteo Biomedical LLC announced today the availability of the ZEOx1 OrionMRQ™ nasal drug and vaccine delivery device. Zeteo's latest innovative delivery device provides pharmaceutical and biotech companies developing drugs, peptides, proteins, monoclonal antibodies and vaccines with precise, metered unit dose systemic delivery via the nasal route.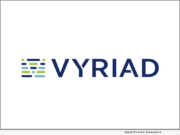 eNewsChannels NEWS: -- Vyriad, Inc., a clinical-stage biotechnology company developing oncolytic virus therapies to treat a wide range of cancers, today announced results confirming the activity of an oral vaccine formulation for boosting immunity against SARS-CoV-2. The full study conducted on nonhuman primates is published in the journal Vaccine.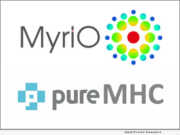 eNewsChannels NEWS: -- Pure MHC, LLC and Myrio Therapeutics Pty Ltd (Myrio) today announced a collaboration to develop new antibody-based oncology therapeutics. The companies will combine Pure MHC's proprietary offering of MHC peptide targets for oncology with Myrio's revolutionary Retained Display(tm) (ReD) antibody discovery process to initially create up to three novel therapies based on targets distinct to tumors across multiple types of cancer.
eNewsChannels NEWS: -- Geminid Systems, Inc. today announced the global rollout of a SaaS super-app that aims to improve pharmaceutical operations by helping field teams easily overcome challenges arising from the ongoing COVID pandemic.
eNewsChannels NEWS: -- iCell Gene Therapeutics, a clinical stage biopharmaceutical company focused on immunotherapies for hematologic malignancies, solid tumors, organ rejections and autoimmune disorders, today announced the publication of their clinical study utilizing cCAR T-cell immunotherapy to successfully treat a patient with lupus.
eNewsChannels NEWS: -- Kalyagen® has announced the release and availability of a free eBook, "The Stemregen Effect - Tapping into the Power of Your Own Stem Cells," which provides an overview of how stem cells are the body's repair system and how STEMREGEN®, a natural stem cell enhancer, has been documented to increase the number of circulating stem cells by stimulating Endogenous Stem Cell Mobilization (ESCM).