Home
Tags
Drugs and Pharmaceuticals
Tag: Drugs and Pharmaceuticals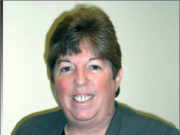 ATLANTA, Ga. /eNewsChannels/ -- CMI Research, a leader in marketing research services and insight, announced today that Beth Thompson has joined as Vice President, Qualitative Research. Thompson brings a 20-year track record of successfully conducting highly complex domestic and global marketing research.
BRIDGEPORT, Conn. /eNewsChannels/ -- In the early 1980's George Coleman, head of Dermedics Laboratories in Bridgeport, Conn., teamed up with the former Keneric Industries to reformulate and market an over-the-counter pharmaceutical product designed to treat the symptoms of hangovers. The product, Dr. Seltzer's Hangover Helper, went on to become the best-selling hangover remedy in the U.S. It was eventually sold to a well-known manufacturer and, after almost 20 years on the market, was discontinued when that manufacturer was sold.
HIGHLAND PARK, N.J. /eNewsChannels/ -- 2012 marks an important milestone for Belvidere Pharmacy. It opened new doors in its new hometown of Highland Park. When owner and President Shara Rudner, R.Ph. took the reins of the business in 1996, it was a typical retail pharmacy stocked with everything from school to surgical supplies. But from the beginning, Belvidere's staff handled requests for compounded, or custom-made, medications from veterinarians, physicians and specialists.
MALVERN, Pa. /eNewsChannels/ -- Reaction Biology Corporation ('RBC') today announced the publication in Nature Biotechnology, of the largest kinase profiling data set in the public domain, disclosing previously unknown kinase inhibition relationships. The data set was compiled from over 100,000 independent activity assays performed with RBC's proprietary HotSpot(SM) technology.
MALVERN, Pa. /eNewsChannels/ -- Reaction Biology Corporation ('RBC'), a leading contract research organization providing drug discovery services in epigenetics, today announced the rollout of a new product line, recombinant proteins for epigenetic research. RBC's initial offerings will emphasize the histone methyltransferases (HMTs), including exclusive targets for which there has been no previous commercial source.
SAN MARINO, Calif. /eNewsChannels/ -- Epeius Bio announced today that the U.S. FDA has granted Phase 3 status for Company's lead anti-cancer agent, Rexin-G, the first, and so far only, targeted gene delivery system developed to seek-out and destroy metastatic cancer.
NORTH PLAINFIELD, N.J. /eNewsChannels/ -- For the second time in its history, Belvidere Pharmacy of North Plainfield has secured the coveted Pharmacy Compounding Accreditation Board's (PCAB) Seal of Accreditation. Registered in New York, New Jersey and Connecticut, Belvidere was the first and is still the only accredited PCAB pharmacy in the New York metro area. It has held this distinction since 2007.
SAN MARINO, Calif. /eNewsChannels/ -- Epeius Biotechnologies Corporation, a leader in the emerging field of targeted genetic medicine, announced today the receipt of additional financial support for the company's lead oncology product, Rexin-G, from the U.S. Departments of Treasury, Health and Human Services (HHS), and the National Institutes of Health (NIH) in the form of a prestigious competitive grant.
MALVERN, Pa. -- Reaction Biology Corporation (RBC) announced today that it has been awarded a Phase II SBIR grant from the National Cancer Institute to expand the reach of its Methyltransferase HotSpot drug discovery platform. The $1.2 million, two-year grant will help fund an expansion of RBC's methyltransferase screens from 14 to 35 or more.
SAN MARINO, Calif. -- Epeius Biotechnologies Corporation, an emerging leader in the field of targeted genetic medicine, received a notice of allowance from the USPTO for another crucial patent covering its leading tumor-targeted gene delivery platform. The issuance of this high-value patent protection for targeting metastatic disease follows on the heels of two major patent issuances.