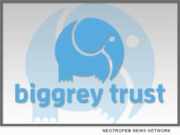 NEWS: (WESTON, Fla.) Biggrey Trust takes the best of what other consumer protection services have to offer and combines them all into one winning solution. Being trustworthy is key to increasing sales. In fact, 62 percent of all consumers look for trusted stores before making a purchase decision. It's all about making an emotional connection and Biggrey helps stores do just that.
CHARDON, Ohio /eNewsChannels/ -- e2b teknologies, a business software solution provider and developer, announced that its e2b anytime apps division has introduced Anytime Commerce, an ecommerce storefront solution. What sets the Anytime Commerce storefront apart from other ecommerce storefront solutions is its focus on business to business (B2B) transactions facilitating the exchange of information securely with business customers, external sales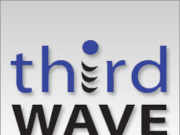 WAYNE, N.J. /eNewsChannels/ -- Third Wave Business Systems has chosen to partner with Volusion because of their ability to make Merchandising, Marketing, Social Media, Management, Security, and Support functions work seamlessly with business. This partnership with Volusion, a leading edge ecommerce software provider will enable Third Wave to provide one-stop shopping to their clients for creating and hosting ecommerce sites.
SAN FRANCISCO, Calif. /eNewsChannels/ -- OpenCuro Inc., a San Francisco-based mobile payments start-up, today announced the release of its payment module for Zen Cart, a popular open source shopping cart.
LOS ANGELES, Calif. /eNewsChannels/ -- Digital Ray, a custom web development and search engine optimization (SEO) firm in Los Angeles, California, has developed a solution that enables websites coded in Classic ASP to accept Amazon's e-commerce checkout solution. This is something of a watershed because Amazon Checkout doesn't support Classic ASP; it supports a more modern version of the dynamic language, ASP.NET.
HOUSTON, Texas /eNewsChannels/ -- Whiteflash Inc. announced today that it has officially broken into the Top 500 e-commerce sites compiled each year by Internet Retailer Magazine. Coming in at number 489 in the highly anticipated annual review for 2011/2012, Whiteflash continues to distinguish itself among the millions of websites and the billions of pages on the internet.