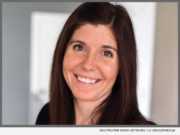 eNewsChannels NEWS: -- TeamSnap confirmed today the company will be expanding its popular payments solutions platform to better serve the growing demand from sports and recreation clubs, leagues and teams. Effective immediately, TeamSnap Payments will be a core pillar on the leading sports management platform.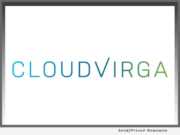 eNewsChannels NEWS: -- Cloudvirga(TM), a leading provider of digital mortgage software, today announced its Cloudvirga Mobile POS, a mobile-first mortgage point-of-sale solution tuned to serve the needs of loan originators and homebuyers in a purchase mortgage market.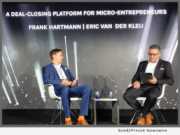 eNewsChannels NEWS: -- Heymate, a deal-closing platform which will allow micro-entrepreneurs to easily create, close and administer secure professional contracts within 20 seconds, launched their testable product on Sept. 5, 2018, available via invitation on Android and iOS smartphones. The heymate app is the first product of the heymate platform, which is operated by Blockchain Applications AG.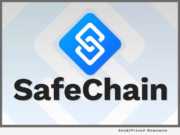 eNewsChannels NEWS: -- SafeChain, the industry leader in wire fraud prevention software for land title, announced today it has successfully facilitated the sale of 36 forfeiture properties via blockchain. The transactions, which were completed on Tuesday in partnership with the auditor's office in Franklin County, Ohio, marks the first instance in the U.S. of a state government using blockchain to legally record the transfer of property deeds.
eNewsChannels NEWS: -- Whiteflash Inc., specialists in ideal diamonds and fine jewelry, announced today an innovation in jewelry protection having just completed implementation of a ground-breaking program provided by JM Care Plan, Inc., a member of the Jewelers Mutual Group. The plan is the first to be rolled out by an e-commerce company and provides comprehensive jewelry care for three years from the date of purchase.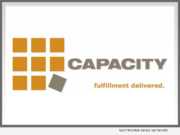 eNewsChannels NEWS: -- Capacity LLC, trusted leaders in order fulfillment, e-commerce, and electronic data interchange (EDI), has partnered with the robotic piece-picking experts at RightHand Robotics. The collaboration will integrate the Massachusetts-based company's RightPick automation system into Capacity's fulfillment solution offering, creating a new competitive edge for its clients.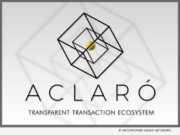 eNewsChannels NEWS: -- Aclaro, the leading provider of blockchain based open data platforms and solutions, has announced that it has launched a new Fintech Artificial Intelligence (AI) solution focused on the lending industry. The new solution is Aclaro TrueView(TM). Aclaro aims to equip lenders with the innovative tools needed for competitive advantage with its tech savvy, blockchain based predictive analytics platform that can be utilized without incurring heavy costs.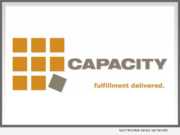 eNewsChannels NEWS: -- Capacity LLC, a trusted leader in order fulfillment, ecommerce, and electronic data interchange (EDI), has unveiled its newly redesigned website. Inspired by Capacity's cosmopolitan client base, the site has been updated and visually refreshed to provide easier access and navigation.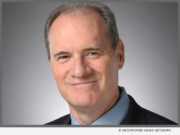 eNewsChannels NEWS: -- Mid America Mortgage, Inc. (Mid America) announced today that its Owner and CEO Jeff Bode will be sharing his expertise on digital mortgage origination and securitization at two upcoming industry conferences. First, Bode will take the stage as a panelist at the Texas Mortgage Bankers Association's 102nd Annual Convention in San Antonio.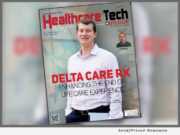 eNewsChannels NEWS: -- Delta Care Rx, a leading pharmaceutical innovator in end of life care, has been named one of the "Top 10 Pharmacy Management Solution Providers of 2018," according to Healthcare Tech Outlook, a digital and print magazine publication of Valley Media, Inc.