Home
Tags
Energy, Oil, Gas and Solar
Tag: Energy, Oil, Gas and Solar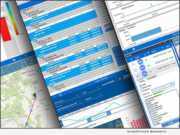 eNewsChannels NEWS: -- EnHelix an award-winning oil and gas commodity trading and logistics management software with artificial intelligence and blockchain, today announced the launch of its new Marketplace Blockchain software for commodity trading companies.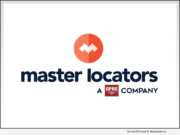 eNewsChannels NEWS: -- Ground Penetrating Radar Systems, LLC ("GPRS"), has acquired Master Locators utility locating business ("Master Locators"), a leading provider of private utility locating, concrete scanning, vacuum excavation, SUE and video pipe inspection services.
eNewsChannels NEWS: -- SunRa Solar, Inc. adds battery storage as an option for new solar energy system installations and as a retrofit for existing systems. The company is responding to the needs of Massachusetts homeowners to overcome reliability concerns.
eNewsChannels NEWS: -- Team Logistics, an innovative fuel delivery solutions provider, was recently honored as 2018 Carrier of the Year by Murphy USA. The prestigious award recognizes Team Logistics as one of the top carriers for Murphy USA through demonstrated leadership in the carrier performance rating system.
eNewsChannels NEWS: -- This week, Marten J. den Haring, Ph.D., MSc, joins the Lirio team as Chief Product Officer with over 20 years of experience growing major software companies in the U.S. and Canada. Den Haring recently held executive positions at Element AI and Digital Reasoning, two highly respected AI companies.
eNewsChannels NEWS: -- Energy sector jobs will be easier to find following Governor Northam's approval of HB2008 / SB1348 earlier this year. The legislation creates a 17th Energy Career Cluster in the state's education system, says the Virginia Energy Workforce Consortium. An Energy Career Cluster will introduce students to career opportunities in energy and focus their education on the jobs needed to meet the industry's growing workforce needs.
eNewsChannels NEWS: -- SunRa Solar, a seasoned solar energy system installer serving Eastern Massachusetts and Cape Cod, is announcing their new strategy to expand product offerings aimed at Massachusetts homeowners. By widening their solar panel portfolio, refining options to add battery storage and electric vehicle chargers, and simplifying processes, the company expects a greater number of Massachusetts families will find their own path to energy savings and self-sufficiency.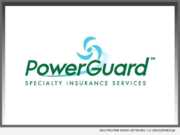 eNewsChannels NEWS: -- PowerGuard Specialty Insurance Services - a renewable energy program manager based in the United States - announced today the availability of a unique, first of its kind, insured full-system warranty for residential solar installations, including solar panels, wiring/leads and inverters.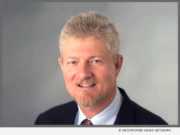 eNewsChannels NEWS: -- EPIC Insurance Brokers and Consultants ('EPIC'), a retail property, casualty insurance brokerage and employee benefits consultant, announced today that Senior Risk Control Consultant Chuck Simpson will present at OSHA Oil and Gas Safety and Health Conference on Tues., Dec. 4 at 3 p.m. at the Hilton Americas in Houston, Texas.
eNewsChannels NEWS: -- EPIC Insurance Brokers and Consultants (EPIC) today announced that attorney Jeremiah Glassford has joined the firm's Birmingham-based National Energy Construction practice as a Senior Client Executive, reporting to EPIC Managing Principal Crawford McInnis.