Home
Tags
Energy retrofits
Tag: energy retrofits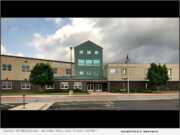 eNewsChannels NEWS: -- National Trail Local School District is investing in indoor air quality solutions and energy efficiency through a facilities improvement project with Energy Optimizers, USA. The District did not ask for more taxpayer dollars but is using federal funds coming through the Elementary and Secondary School Emergency Relief Funds (ESSER).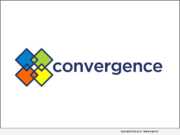 eNewsChannels NEWS: -- Foley Group, Inc. and Convergence Partners, Inc., announced today the completion of the merger of their companies to offer the electrical industry a unified resource for virtually all their products, services, and design needs. The merged business will operate under the Convergence Partners brand.
eNewsChannels NEWS: -- Holiday Inn Express & Suites, located in Carpinteria, California, owned and operated by the HMBL, LLC, is pleased to announce the activation of their solar power generating system. The hotel has installed over 500 solar voltaic panels on new carports built in the parking lot.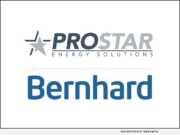 eNewsChannels NEWS: -- Bernhard and ProStar Energy Solutions (ProStar) announced today an agreement with HealthTrust to offer Energy-as-a-Service solutions to member hospitals and health systems nationwide. The agreement offers HealthTrust members a comprehensive choice of services including engineering design, construction, operations and maintenance.
eNewsChannels NEWS: -- The City of Vandalia in Ohio is taking steps to improve energy efficiency-and reduce its utility bills by an anticipated $12,000 a year-by upgrading its lighting systems in partnership with Energy Optimizers, USA.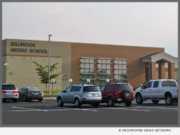 eNewsChannels NEWS: -- Two years after completing a comprehensive energy savings project with Energy Optimizers, USA, Bellbrook-Sugarcreek Local Schools has exceeded projected savings on its utility bills by more than $6,000 annually.
eNewsChannels NEWS: -- Three years after engaging Energy Optimizers, USA, to improve energy efficiency in its buildings, New Richmond Exempted Village Schools has shaved nearly $705,000 from its utility bills. In 2013, Energy Optimizers, USA, began making energy efficient improvements to the district's lighting, HVAC, and controls systems.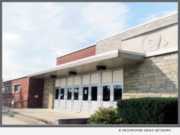 eNewsChannels NEWS: -- When Shawnee Local Schools partnered with Energy Optimizers, USA, on an extensive energy management project in 2013, the district expected to save about $117,500 annually. The numbers are in, and they show the district has outperformed expectations by more than $40,000 over a three-year period.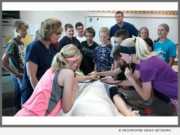 eNewsChannels NEWS: -- Fort Recovery Local Schools expects to save more than $30,000 a year by partnering with Energy Optimizers, USA, to make energy efficiency improvements to its buildings. The district will retrofit all interior lighting with LED systems, replace its boilers and boiler controls with state-of-the-art energy efficient equipment, and make energy-saving enhancements to its kitchens and transportation garage.
NEWS: (TIPP CITY, Ohio) Energy Optimizers, USA, has been selected as a Dayton Power and Light Channel Partner of the Year for 2015. Founded in 2009, Energy Optimizers, USA, specializes in helping schools and government agencies identify, finance and implement energy saving projects.