eNewsChannels NEWS: -- Dr. Nevine Carmelle, PhD is excited to announce the launch of her new YouTube channel - "The Dr. Nevine Carmelle TV Show." After receiving numerous questions pertaining to tax problems and the law via phone calls and emails, she thought it would be a good idea to launch a channel where people could tune in on their own time and have many of their questions answered for free.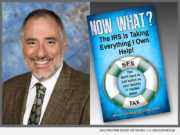 eNewsChannels NEWS: -- SFS Tax Problem Solutions Press announces the release of the second book in the Now What, Help! series, "Now What? The IRS is Taking Everything I Own. Help!" by Jeffrey Schneider, an Enrolled Agent, Certified Tax Resolution Specialist, Advanced Crypto Tax Expert and a National Tax Practice Institute Fellow.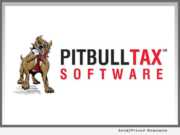 eNewsChannels NEWS: -- PitBullTax Software, the leading IRS Tax Resolution Software for CPAs, EAs and Tax Attorneys, just released its new and more feature rich Version 4.0. For nine years PitBullTax Software has transformed the tax resolution business by making it more efficient and intuitive for tax professionals to solve their clients' IRS problems.
eNewsChannels NEWS: -- SFS Tax Problem Solutions Press announces the release of "Now What? I Got a Tax Notice from the IRS. Help!" (ISBN: 978-0692997154) by Jeffrey Schneider. "Now What?" is available nationwide today in paperback. It will be published in an eBook edition in March and an audio book edition in June 2018. Schneider defines and deconstructs the scary and confusing letters in a fashion that mixes attention to detail with humor and an intricate clarification of what-is-what in the world of the IRS.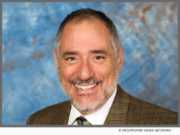 eNewsChannels NEWS: -- After a temporary break during the hurricanes and the holidays, the Liens, Levies and Garnishments that were held back by the IRS are starting again and will be en route to your mailbox to those that owe back taxes, says Jeffrey Schneider EA, CTRS, NTPI Fellow, and principal at SFS Tax Problem Solutions.