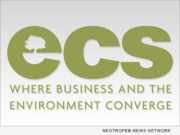 AGAWAM, Mass. /eNewsChannels/ -- NEWS: Environmental Compliance Services, Inc. (ECS) today announced the completion of the acquisition of the corporate assets and remarkable human talent of Pangean-CMD Associates, Inc. (PCMD) of Woodstock, Ga. This acquisition, the largest in ECS' 32-year history, will drive ECS' evolution by expanding the market areas the company serves.
OWENSBORO, Ky. /eNewsChannels/ -- NEWS: Greener Owensboro Recycling celebrates their third year of business with over 1.25 million pounds of recycled waste collected. Starting with a few neighborhood homes and a small truck and trailer in July 2010, GO Recycling has grown to now serving over 1,000 residential and business customers in Daviess County and Owensboro Kentucky.
ASPEN, Colo. /eNewsChannels/ -- Cameron/Baxter Books announces the worldwide launch of the paradigm-shifting book 'THE TRUST FREQUENCY: 10 Assumptions for a New Paradigm' (ISBN: 978-098874713) at Explore Booksellers in Aspen, March 29 at 5:30 p.m. Sally A. Ranney, visionary environmental leader and author of the foreword to the book, will speak on the need for fundamental, whole-systems change to enable global-level collaboration for solving climate change.
LAGUNA BEACH, Calif. /eNewsChannels/ -- Today, EnviroIngenuity announced a partnership with Garden Supply, Inc., to represent and promote hydroponic vertical farming systems throughout the Western U.S. Garden Supply designs and manufactures stacking pots for vertical growing systems.
SAN FRANCISCO, Calif. /eNewsChannels/ -- Thirty U.S. youth leaders and five U.S. educators are set to return next Saturday, January 12, 2013, from a month-long immersion study and cultural exchange program in Bangladesh from World Savvy. The group studied how global climate change has impacted local communities in Bangladesh, and upon return to the U.S., the students will apply their new knowledge by launching climate change projects to improve their U.S. communities and the world.
TIPP CITY, Ohio /eNewsChannels/ -- Dr. Michael Sander, Superintendent at Clinton-Massie Local School District, announced that the District will be implementing an energy conservation project to reduce energy usage and save taxpayer dollars. Energy Optimizers, USA has been working with the District to develop complete turn-key energy conservation solutions.
SANTA MONICA, Calif., /eNewsChannels/ -- Media Center Entertainment announced today that two dozen of the U.S. Department of Energy supported Clean Cities Coalitions have pledged to hold public alternative fuels events and press conferences to support the GreenAcrossAmerica.com 2012 CNG Road Trip.
HENDERSON, Nev. /eNewsChannels/ -- Bokashicycle, LLC announced this week the release of a new food waste pulverizing machine that can be used almost anywhere to shred, rip, bruise and pulverize food waste. First, it compacts the food and then it delivers it to a 55-gallon barrel or equivalent container.
SAN DIEGO, Calif. /eNewsChannels/ -- By studying consumers faucet use and washing habits, AutoTap, a San Diego based company, has concluded that all across the U.S., each day in the process of brushing teeth, washing hands, and washing dishes or rinsing them for a dish washer, millions of gallons of heated water is being wasted as run-offs.
TIPP CITY, Ohio /eNewsChannels/ -- Mike McDaniel, Superintendent at Ashland County - West Holmes Career Center announced that the district will be implementing energy conservation projects to reduce energy usage and cost and save taxpayer dollars. Energy Optimizers, USA and MKC Associates have been working with the Career Center to develop complete turn-key energy conservation solutions.