Home
Tags
Environmental Health and Safety
Tag: Environmental Health and Safety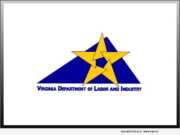 eNewsChannels NEWS: -- Commissioner C. Ray Davenport announced today that the NuStar L.P. Terminal in Virginia Beach, Virginia, has been certified as a Virginia STAR Worksite under the Virginia Occupational Safety and Health (VOSH) Voluntary Protection Programs (VPP), the agency's highest level of recognition for excellence in safety and health management systems.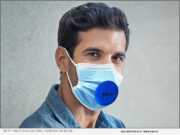 eNewsChannels NEWS: -- New York based Best Virus Shields (BestVirusShields.com) is the manufacturer of a new "oral" COVID-19 respirator mask for use in high-risk environments. Today the company announced that its President, Thomas Leahy, would stand on 7th. Ave. at the NW corner of 42nd. Street from 10 a.m. to 2 p.m. on Nov. 25 and 26 to demonstrate the efficacy of the company's oral respirator mask.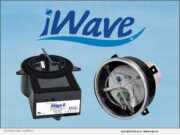 eNewsChannels NEWS: -- During this pandemic with major swings in the number of cases at schools you have a situation where institutions are scrambling like never before. Johnstone Supply offers the iWave-C from NuCalgon, patented, self-cleaning needle-point bi-polar ionization technology, with tests showing a 99.4% rate of reduction in Covid-19.
eNewsChannels NEWS: -- Use of smartphones and other mobile devices in the healthcare setting has skyrocketed over the past decade, but infection prevention protocols designed to keep them clean have not kept pace, says PhoneSoap. In fact, research suggests as few as 13-37% of healthcare providers report regularly cleaning their devices.
eNewsChannels NEWS: -- A third-generation, family-owned and operated ornamental iron and metal fabrication company, Fortin Ironworks, is stepping up to create new products driven by a surge in consumer safety. These American-made products are destined to be an integral part of the "new normal."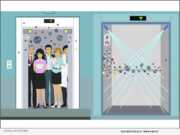 eNewsChannels NEWS: -- Ashla Systems announced today the emergence of the COVID-19 pandemic has industries searching for answers on what technology can help in the fight against contamination. Many groups are starting to focus on a system that has been tried and tested for over 70 years; UV-C light which has been proven to kill the virus after just 10 minutes of contact.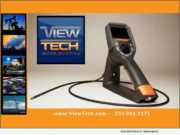 eNewsChannels NEWS: -- Because a video borescope is a crucial inspection tool for many industries, the COVID-19 virus has not stopped business for ViewTech Borescopes. While most of ViewTech's staff is working remotely from home, there is an essential employee that is onsite to continue shipping and receiving the VJ-3 mechanical articulating video borescope at their northern Michigan headquarters.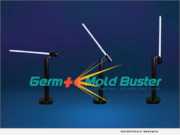 eNewsChannels NEWS: -- Germ Mold Buster, a division of Crawl Space Door Systems, Inc., has developed a UV-C germicidal, disinfectant light that uses shortwave UV-C radiation to deactivate microorganisms such as bacteria, viruses, protozoa and mold.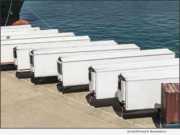 eNewsChannels NEWS: -- RYPOS, Inc., developer and manufacturer of advanced, exhaust filtration systems that reduce harmful emissions from diesel engines, have shipped their 600th clip-on generator set filter system to a large global integrated container shipment company. These retrofit exhaust filtration kits for diesel powered portable generator sets bring older engines into full California Air Resources Board emission compliance.
eNewsChannels NEWS: -- Robert Golan, PC a worker's compensation attorney serving Suffolk and Nassau counties, recently won an appeal at the NY State Workers Compensation Board in the case of a thermometer factory worker who was exposed to mercury and developed mercury poisoning.