Home
Tags
Environmental Health and Safety
Tag: Environmental Health and Safety
eNewsChannels NEWS: -- Bayzi Corporation has developed steam technology needed to quickly fight the spread of viruses like COVID-19 as well as bacteria, fungi, bed bugs and biofilms. They manufacture antimicrobial steam devices that will very quickly eliminate microbes, bugs and also provide a quick way to clean dust and grease. The machines use just water and no chemicals.
eNewsChannels NEWS: -- On February 12, 2021, Texas Governor Abbott issued a disaster declaration following the severe winter storm that caused damage statewide. Mold Inspection Sciences Texas recommends that consumers pay close attention to this announcement as it allows out-of-state and unlicensed mold assessment and remediation contractors to obtain temporary registration and to perform mold remediation and material removal on storm-damaged properties.
eNewsChannels NEWS: -- SIERA.AI, a leading safety automation innovator for the material handling industry, is proud to announce the launch of its new website. The new comprehensive website reflects SIERA.AI's growth over the past few years with preventing and reducing forklift accidents with AI vision driven systems.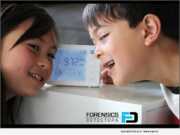 eNewsChannels NEWS: -- As more and more businesses, schools and other public indoor spaces prepare to open up, they're working to not only be effective, but compliant too. Forensics Detectors works to solve both challenges with the recent launch of its first carbon dioxide (CO2) monitors for COVID-19 preparedness planning.
eNewsChannels NEWS: -- Awair, the San Francisco-based startup that makes Indoor Air Quality monitoring and software solutions for home and commercial spaces, has received a major strategic investment from Emerson (NYSE: EMR). Emerson is a leader in the heating, ventilation and air conditioning (HVAC) controls industry, as well as the creator of the highly-rated smart thermostat, Emerson Sensi.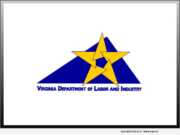 eNewsChannels NEWS: -- Commissioner C. Ray Davenport announced today that the NuStar L.P. Terminal in Virginia Beach, Virginia, has been certified as a Virginia STAR Worksite under the Virginia Occupational Safety and Health (VOSH) Voluntary Protection Programs (VPP), the agency's highest level of recognition for excellence in safety and health management systems.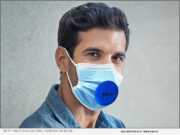 eNewsChannels NEWS: -- New York based Best Virus Shields (BestVirusShields.com) is the manufacturer of a new "oral" COVID-19 respirator mask for use in high-risk environments. Today the company announced that its President, Thomas Leahy, would stand on 7th. Ave. at the NW corner of 42nd. Street from 10 a.m. to 2 p.m. on Nov. 25 and 26 to demonstrate the efficacy of the company's oral respirator mask.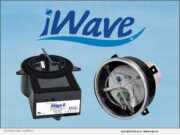 eNewsChannels NEWS: -- During this pandemic with major swings in the number of cases at schools you have a situation where institutions are scrambling like never before. Johnstone Supply offers the iWave-C from NuCalgon, patented, self-cleaning needle-point bi-polar ionization technology, with tests showing a 99.4% rate of reduction in Covid-19.
eNewsChannels NEWS: -- Use of smartphones and other mobile devices in the healthcare setting has skyrocketed over the past decade, but infection prevention protocols designed to keep them clean have not kept pace, says PhoneSoap. In fact, research suggests as few as 13-37% of healthcare providers report regularly cleaning their devices.
eNewsChannels NEWS: -- A third-generation, family-owned and operated ornamental iron and metal fabrication company, Fortin Ironworks, is stepping up to create new products driven by a surge in consumer safety. These American-made products are destined to be an integral part of the "new normal."