Home
Tags
Environmental Health and Safety
Tag: Environmental Health and Safety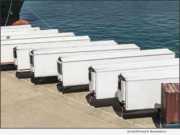 eNewsChannels NEWS: -- RYPOS, Inc., developer and manufacturer of advanced, exhaust filtration systems that reduce harmful emissions from diesel engines, have shipped their 600th clip-on generator set filter system to a large global integrated container shipment company. These retrofit exhaust filtration kits for diesel powered portable generator sets bring older engines into full California Air Resources Board emission compliance.
eNewsChannels NEWS: -- Robert Golan, PC a worker's compensation attorney serving Suffolk and Nassau counties, recently won an appeal at the NY State Workers Compensation Board in the case of a thermometer factory worker who was exposed to mercury and developed mercury poisoning.
eNewsChannels NEWS: -- The C Diff Foundation announced today that their organization has implemented a global campaign to raise awareness of Clostridioides difficile clinical trials, clinical studies, clinical research and observational studies evaluating interventions for C. difficile prevention, treatments, and environmental safety.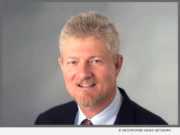 eNewsChannels NEWS: -- EPIC Insurance Brokers and Consultants ('EPIC'), a retail property, casualty insurance brokerage and employee benefits consultant, announced today that Senior Risk Control Consultant Chuck Simpson will present at OSHA Oil and Gas Safety and Health Conference on Tues., Dec. 4 at 3 p.m. at the Hilton Americas in Houston, Texas.
eNewsChannels NEWS: -- The C Diff Foundation is honored to welcome leading companies to the 6th Annual International "C.diff. Awareness Conference and Health EXPO," as they come together to make a global difference. These companies are dedicated to the prevention, diagnostics, treatments, environmental safety products and services focused on C.difficile infections and Healthcare-associated infections and whose role serves great importance in the C.diff. community.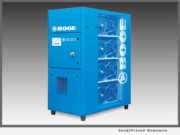 eNewsChannels NEWS: -- In recent months, there have been numerous instances in the news about food borne illnesses that have reaffirmed the ongoing need for quality oil free compressors in kitchens and food preparation areas, says BOGE America, Inc.
eNewsChannels NEWS: -- With 25 years of research involving primarily the cardiovascular complications of spaceflight and more recently of the moon walkers, particularly Neil Armstrong on his historic mission and James Irwin (Apollo 15), extraordinary findings were discovered. Both had vascular complications, triggered by inhalation of deadly iron-laden dust. Author Dr. William J. Rowe has applied this information as to how this can be utilized for underlying mechanisms of hypertension on earth, triggered by iron-laden brake dust.
NEWS: The mesothelioma lawyers of nationally known asbestos-exposure law firm Weitz and Luxenberg, P.C., said they hope on Saturday to alert as many individuals as possible to the scourge of mesothelioma, Weitz and Luxenberg today announced.
PLAINVILLE, Conn. /eNewsChannels/ -- Loureiro Engineering Associates, Inc. announced this week several in-house promotions; it's all part of its long-term, strategic-growth plan.
LOS ANGELES, Calif. -- Annual training is mandatory for employees who generate, manage, or dispose of a RCRA hazardous waste, says Lion Technology. Training...