Home
Tags
EV charging stations
Tag: EV charging stations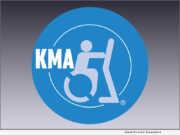 eNewsChannels NEWS: -- Public service announcement from Kiosk Manufacturer Association: KMA checked with the U.S. Access Board and got updates on the EV Charging and POS Self-Service NPRMs. We are looking at September 2023 for the EV release and then December 2023 for the POS/KIosks release. We sent in comments for both.
eNewsChannels NEWS: -- Electrly, a leading EV charging station supplier in China since 2015, is redefining the industry with its intelligent and convenient charging solutions designed for drivers and industries worldwide. Boasting a comprehensive lineup of EV charging products, including portable chargers, level 1 and level 2 AC chargers, DC fast chargers, power modules, and more, Electrly proves to be a trailblazer in the electric vehicle market and a respected global player.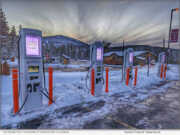 eNewsChannels NEWS: -- Today, EV Range and Liberty, a subsidiary of Algonquin Power & Utilities Corp. (NYSE: AQN), announce a unique three-way collaboration that brought four high-powered electric vehicle (EV) fast chargers to Northstar California ski resort, which is owned and operated by Vail Resorts. These are the first fast chargers in the Tahoe area located at a ski resort property.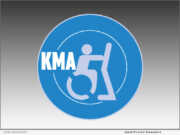 eNewsChannels NEWS: -- U.S. Access Board next session to include EV Charging Stations, Kiosks, Information Transaction Machines and POS. Canada's CSA Group is working on new guidelines, says the Kiosk Association (KMA). Point-of-Sale is likely to center on physical access by customers and audio? KMA is a participating sponsor for the ANSI EV Panel and on two working groups.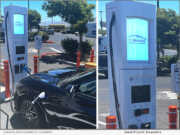 eNewsChannels NEWS: -- EV Range, Inc., the leader in zero emission vehicle charging station management software solutions and installation services today announced the launch of new fast chargers for electric vehicles in Soledad, California. The EV market is quickly moving from early adopters to the mass market with EVs becoming a person's primary and only vehicle.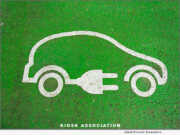 eNewsChannels NEWS: -- Self-Service Kiosks Digital Signage EV Charging News: This month we've launched a new clearinghouse for EV Charging Stations. EV charging infrastructure now has significant funding from the NEVI Infrastructure Act.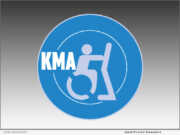 eNewsChannels NEWS: -- February Self-Service News: KMA is pleased to announce our Articles of Organization. The document is now available on the kma.global website. "This is another step towards strengthening the association and providing an even more effective accessibility and ADA direction for the Association," said Craig Keefner, manager.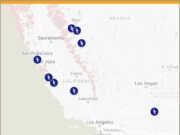 eNewsChannels NEWS: -- EV Range Inc., an EV Charging Network based in San Pedro, CA, is in the process of deploying a total of 26 high-powered (180-350kW) electric vehicle (EV) charging stations across 9 sites throughout California and Nevada in 2022.