Home
Tags
Facilities and Building Maintenance
Tag: Facilities and Building Maintenance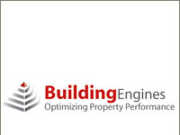 BOSTON, Mass. /eNewsChannels/ -- Building Engines, Inc., provider of a comprehensive web-based operations management solution for owners and managers of all property types, and eSight Energy, developer of a sophisticated energy management software platform, today announced a partnership that enables real estate and facilities managers to measure, track, and act on energy related data.
TIPP CITY, Ohio /eNewsChannels/ -- Energy Optimizers, USA, located in Tipp City, Ohio, is assisting the Eaton Community School District, located in Eaton, Ohio, to GO GREEN and SAVE GREEN, Money. The school district is implementing renewable energy projects, including solar thermal systems, to reduce their annual energy costs by more than $225K per year.
CALGARY, Alberta /eNewsChannels/ -- Net Safety Monitoring has extended its advanced flame and gas detection product portfolio with the release of our Banshee343 Ultrasonic Gas Leak Detector. The product is designed to provide reliable, wide-area gas detection (toxic and/or combustible) coverage in any hazardous-area application where pressurized gas is present.
CARROLLTON, Texas /eNewsChannels/ -- Another CMBS special servicing assignment has been awarded to U.S. Residential Group, Inc. through its Real Estate Services division. The assignment is for management services on Eagles Landing, a recently foreclosed 200 unit garden style apartment community located in Garland, Texas, a suburb of Dallas.
DALLAS, Texas /eNewsChannels/ -- U.S. Residential Group - a full-service, fee-based multi-family management company with corporate offices in Texas, California and Connecticut - has been awarded the contracts on over 8,300 units over the last 60 days. Located coast-to-coast, these properties represent the full spectrum of conventional, affordable and special services properties and include both large and small multi-family communities.
KALAMAZOO, Mich. -- Four (4) Griffin Pest Solutions employees successfully earned their Associated Certified Entomologist (ACE) certification from The Entomological Society of America (ESA). They include company vice president Jeff Spencer, service managers Jim Moyer and Brian Kuemin, and service technician John Dawson.