Home
Tags
Fashion Industry
Tag: Fashion Industry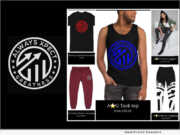 eNewsChannels NEWS: -- Always Xpect Greatness LLC™ is an Apparel, Accessory, eBooks and Credit Repair business, which is Co-Founded by four lifelong friends: (CEO) Shawn Robert Johnson, (CFO) Jesse Jenkins Jr, (Co-VP) Timothy Gandy and (VP) Kevin Richards.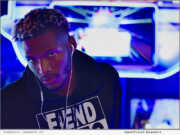 eNewsChannels NEWS: -- Jonathan McKay better known by his social audience as RoarJMcKay, founder of Keeping Tabs Media, dedicates this winter's accomplishments to his grandmother through COVID-19 recovery and daughter Kali McKay as she celebrates her first birthday. Being a strong influence throughout childhood his grandmother instilled strong beliefs in literacy, mathematics, and fashion.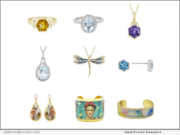 eNewsChannels NEWS: -- The American Gem Society (AGS), a nonprofit association dedicated to consumer protection, is proud to celebrate and recognize its women designers, as well as women leaders in the jewelry industry during Women's History Month.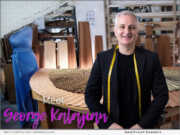 eNewsChannels NEWS: -- February 11-16 is Fashion Week when the world's top designers present their new collections in New York. The Scientology Network takes viewers behind the scenes of New York's frenetic fashion industry as a master craftsman helps designers solve last-minute dilemmas.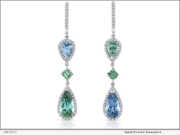 eNewsChannels NEWS: -- Whether you are staying at home this Valentine's Day, or plan to have a romantic evening out, the American Gem Society (AGS), a nonprofit association dedicated to consumer protection, has some advice to ensure the jewelry you buy adds extra sparkle to you and your loved one's celebration.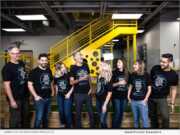 eNewsChannels NEWS: -- A new Arizona company, JabberYak, is on a mission to engage people with common interests using their ice breakers products, including customized T-Shirts, event badges, name tags, and office name plates designed to ignite meaningful, face-to-face communication without relying on personal devices.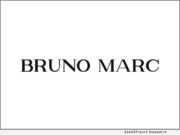 eNewsChannels NEWS: -- Bruno Marc is offering its customers a limited 15% off deal using code: BMS10 for all types of shoes this holiday season on Bruno Marc's official site. Bruno Marc is a luxury shoe line for men that focuses on designing, manufacturing, and distributing fashionable shoe wear.
eNewsChannels NEWS: -- North Country, a newly launched men's premium clothing brand, today announced that it has successfully skirted global supply chain issues and is poised for a robust Q4 holiday shopping season. North Country's Fall/Winter collection of authentic Portuguese flannel shirts is in-stock and ready-to-ship from New York.
eNewsChannels NEWS: -- Dream Pairs, a best-selling female-focused footwear brand, today announced a site-wide sale giving shoppers a 10% discount throughout the festive season for Women boots, heels, flats and more shoes on the official Dream Pairs' website.
eNewsChannels NEWS: -- Founder and CEO of Sneakerhabbit, Leon Fontaine had always dreamt of creating an apparel line for avid lovers of sneakers. Leon has been deeply involved in the fashion industry for years and has worked with renowned iconic brands like Kanye West, Ed Hardy, Saint Laurent, and Giorgio Armani This has kept his passion alive and has been a form of training leading up to the realization of his own dream.