Home
Tags
Fashion Industry
Tag: Fashion Industry
eNewsChannels NEWS: -- The American Gem Society (AGS), a nonprofit association dedicated to consumer protection and the ongoing education of jewelers, is providing tips for consumers to keep in mind this holiday season before hitting the stores to make significant diamond and jewelry purchases.
eNewsChannels NEWS: -- Yair Shimansky will be exhibiting in the most prestige Art and Design event November 14-18 on the New York calendar, where a hand selected group of jewellery designers will showcase their unique design creations to the most sophisticated art collectors, jewellery lovers and galleries from around the world.
eNewsChannels NEWS: -- The American Gem Society (AGS) announced today the launch of "digital badging" credentials for AGS members. The badges are the first of its kind in the jewelry industry. A digital badge is a graphical icon that indicates the AGS members' credentials and accomplishments.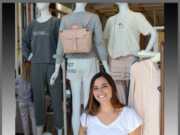 eNewsChannels NEWS: -- Fashion Designers Jordan Willner and Debbie Rosove announce their MINE NOT YOURS fashion event at Fred Segal Sunset, 8500 Sunset Blvd, Los Angeles, CA 90069. Event is Nov. 16, 12-3 p.m.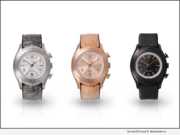 eNewsChannels NEWS: -- On November 1, VELDT Inc. will unveil the most intuitive and attractive 'smartwatch' ever. The LUXTURE AARDE(tm) features new technology that revolutionizes how we receive information from a watch. For seekers of balance, the new LUXTURE goes beyond smartwatches to help users achieve intelligence and beauty.
eNewsChannels NEWS: -- America's largest multicultural digital ad network, Mirror Digital, advances the conversation on beauty equity with the debut of its groundbreaking beauty product showcase - the Reflect Beauty Awards.
eNewsChannels NEWS: -- Morrison Outdoors, just 7 months removed from their launch campaign on Kickstarter, have brought their line of Little Mo Baby Sleeping Bags to over 60 REI locations across the U.S.
eNewsChannels NEWS: -- Duber Time Group, the U.S. Distributor for Muhle-Glashutte is honored to announce the partnership between the largest aviation association in the world, AOPA with Muhle-Glashutte in the release of a limited-edition watch to celebrate 80 years of AOPA, the AOPA AeroSport.
eNewsChannels NEWS: -- A sleek and powerful pilots watch, designed by pilots. The team at AOPA (The Aircraft Owners and Pilots Association, the world's largest association for aviation enthusiast and pilots) designed this watch with Muhle Glashutte the legendary watch manufacturer. This limited edition of 500 pieces is to be released in celebration of the 80th anniversary of AOPA.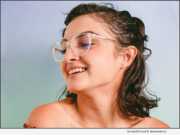 eNewsChannels NEWS: -- EyeBuyDirect has partnered with the wellness experts at Chillhouse NYC to curate a collection of fashion forward eyewear that offers blue-light-blocking lenses to protect your eyes from the harmful effects of digital blue light.