Home
Tags
Fashion Industry
Tag: Fashion Industry
eNewsChannels NEWS: -- LR Paris, the leading Fully Integrated Agency offering Branded Product Solutions since 1959, announced the appointment of three Business Development Directors: Jeff Davis in Charlotte, Craig Foy in Atlanta, and Michael Phares in Chicago.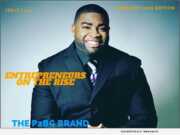 eNewsChannels NEWS: -- Shwinn Innovations, LLC, the Push2BeGreat Brand and the non-profit 501(c)(3), the Innovative Learning Curriculum, are announcing the development of a revolutionary new educational framework that focuses on providing an equal opportunity to economically, disadvantaged youth in diverse, urban areas.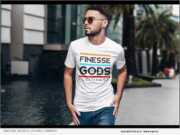 eNewsChannels NEWS: -- The entrepreneurs behind a new clothing company wanted to go big at the end of a landmark year by launching their new streetwear brand on one of the world's biggest shopping days. Finesse Gods Clothing Company will introduce their new line of Finesse Empowerment Collection edgy and bundled winter gear designs on Black Friday, which falls on Friday, November 27 this year.
eNewsChannels NEWS: -- Colombian model, Bella Zuniga, and her partner, Luiz Gohara, a Brazilian baseball player, are excited to announce the birth of their healthy baby girl, Emilia. She was born in Arizona on July 23 and is the couple's first child together. The name, Emilia, was chosen by the couple to honor Zuniga's grandmother.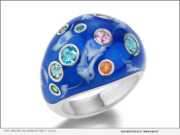 eNewsChannels NEWS: -- Jewelry lovers, the American Gem Society has a message for you: this is your season. This fall, some of the most stand-out fine jewelry you will see comes from members of the American Gem Society, a community of jewelry professionals dedicated to protecting the jewelry-buying public through a high standard of ethics and ongoing education.
eNewsChannels NEWS: -- Queen of the Green, a VIP program developed by women's golf fashion brand KINONA, aims to reward loyal customers while giving back to women-led causes.
eNewsChannels NEWS: -- Mark Schwartz and Krystal Paris today announced the launch of their new high-end endeavor, Epiphany Shoes. The new company will focus on the creation and distribution of boutique, hand made designer shoes for women.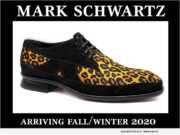 eNewsChannels NEWS: -- Throughout Mark Schwartz's 35-year career as a successful women's shoe designer, he has always secretly wanted to design and make handmade men's shoes. Now, he's done it and his new men's shoes collection will be available this fall/winter.
eNewsChannels NEWS: -- Today, small businesses struggle to find their stride of maintaining relevance during a pandemic. One local Los Angeles entrepreneur - Kim Ashley, founder of Kim Ashley Design - found a meaningful way to connect with her customers.
eNewsChannels NEWS: -- From mixing songs on his YouTube podcast, Artsy Radio, to writing self-help books like Artsy Life and designing the Artsy Classic I sneaker, Tev Hemmans is determined to empower creatives through the actions of his own creative projects.