Home
Tags
Fashion Industry
Tag: Fashion Industry
eNewsChannels NEWS: -- Princessly Co., Ltd. is pleased to present its 2023 collection of Prom Dresses for the United States. The acclaimed dressmaker and retailer known for specializing in exquisitely handcrafted women's fashion goods unveils its 2023 collection, which includes 157 different flattering styles, 37 distinct colors, and a wide range of US sizes from US2 to US26W.
eNewsChannels NEWS: -- Bikini Empire (BE), a Canadian luxury swimwear line, today announced an international campaign called "Dress to Express" to highlight "dopamine dressing," a psychological, physiological and physical phenomena that ties how we feel to what we wear. BE's goal is to educate and inform women that dressing in any type of clothing should focus on the belief that wearing what makes them feel good is more important than how they look.
eNewsChannels NEWS: -- Fire Cornhole recently signed Sokal, a Raleigh based advertising firm, as their agency of record. Sokal specializes in digital marketing and websites but will also offer their full list of services including, but not limited to, graphic design, video production, and media buying.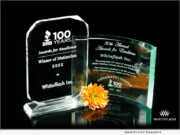 eNewsChannels NEWS: -- Whiteflash Ideal Diamonds and Fine Jewelry has received their highest honor to date from the Better Business Bureau as part of the BBB's 100 Year Centennial Celebration. The BBB recognized Whiteflash as one of a select group of companies who have been Winners of Distinction for more than 15 years in a row in the BBB's annual Awards for Excellence competition.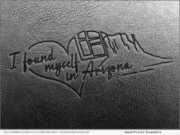 eNewsChannels NEWS: -- For travelers and locals alike looking to always be reminded of the heart, soul and grandeur for which Arizona is known, Soul Carrier, a Scottsdale-based luxury accessories brand, announced today the launch of a chic new variation of the best-selling clutch handbag paying homage to The Grand Canyon State and the more than 30-million guests annually who seek rest, relaxation and rejuvenation within its buzzing resort community.
eNewsChannels NEWS: -- Private Chef and Owner of Fleur de Cuisine, Natalie Ramos (now Natalie Vaughn), has shared her story about overcoming adversity on her way to success in building her chef and catering business in Loudoun County, Virginia. Through sharing her story about growing up in Brooklyn, New York's housing projects, Natalie has gained a large following for her strength, willingness, and determination for overcoming obstacles that led to her personal and professional success.
eNewsChannels NEWS: -- Talon International is excited to launch breakthrough anti-counterfeit and consumer engagement technology: StegVision functions off an easy-to-use app that helps businesses and consumers combat counterfeit products across all industries and create powerful engagement(s) with their consumers.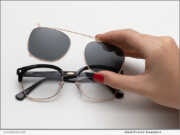 eNewsChannels NEWS: -- GlassesUSA.com, the fastest-growing, leading online glasses store in the U.S., is the premier destination for all your clip-on sunglasses needs. Anyone aiming to maximize their glasses-wearing experience should consider clip-on sunglasses. With clip-ons, it is easy and convenient to turn any pair of prescription eyeglasses into prescription sunglasses.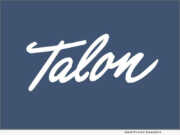 eNewsChannels NEWS: -- Talon International Inc. and KC Wearable Technologies Srl. in Italy have formed a strategic partnership to supply Talon's customers, the world's largest fashion brands, with the KC's wearable technology innovations. With a strong vision for the future, the cooperation will facilitate the sales and distribution of existing KC innovations, as well as the creation of exciting future joint developments to make new functionalities in clothing and accessories possible.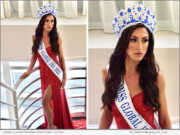 eNewsChannels NEWS: -- Last weekend, Danielle Alura of Miami was crowned Miss Global USA 2023 in Orlando, Florida. She will go on to compete on the world stage representing the USA for the chance to win the title of Miss Global 2023. She had interviewed for Miss Florida Global USA this year and earned the state title before competing in the 2023 Miss Global USA pageant.