Home
Tags
Fashion Industry
Tag: Fashion Industry
eNewsChannels NEWS: -- Today, small businesses struggle to find their stride of maintaining relevance during a pandemic. One local Los Angeles entrepreneur - Kim Ashley, founder of Kim Ashley Design - found a meaningful way to connect with her customers.
eNewsChannels NEWS: -- From mixing songs on his YouTube podcast, Artsy Radio, to writing self-help books like Artsy Life and designing the Artsy Classic I sneaker, Tev Hemmans is determined to empower creatives through the actions of his own creative projects.
eNewsChannels NEWS: -- Colorado-based sports apparel company, Epix Gear, has announced the re-shoring of their apparel production with the opening of a made in the USA facility in Tempe, Arizona.
eNewsChannels NEWS: -- Just in time for a much needed distraction, Kinekt Design announces the release of Rachel Ring. The Rachel Ring is a kinetic / mechanical ring otherwise referred to as a "spinner ring." Like fidget toys and other moveable jewelry, the Rachel Ring will help to alleviate excess energy and nervous habits without any of the negative side effects.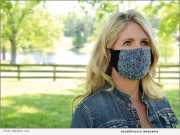 eNewsChannels NEWS: -- EHOP Health, a chronic disease reversal company headquartered in Apex, NC and Harriss & Covington, a hosiery mill headquartered in High Point, NC, recently delivered reusable face masks to customers across North Carolina and the United States. The first business to receive the Easy Masks reusable masks was Weaver Street Market.
eNewsChannels NEWS: -- Talon International, has retooled its manufacturing facilities in the U.S. and around the world to supply Personal Protective Equipment (PPE) for medical and non-medical. Talon is supplying 3-ply face masks and medical-grade face shields, as well as cloth masks, gloves, alcohol wipes, hand sanitizer, and isolation gowns.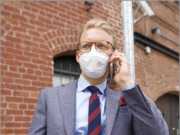 eNewsChannels NEWS: -- Online men's tie and accessory retailer Bows-N-Ties.com is sending free protective respirator masks with every order they ship out. The first 10,000 orders they ship will receive a free mask.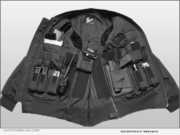 eNewsChannels NEWS: -- Gattopardo USA Corp. is the company behind a new product launch for the first and only Parabellum Kevlar-wear designed for everyday concealed carry. Unlike nothing else on the market, this state-of-the-art protection and defense wear incorporates features that are not only high-tech, but stylish too.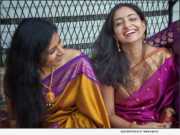 eNewsChannels NEWS: -- Shobitam Inc,. designers of beautiful Indian Ethnic Wear announced the release of Shobitam Signature Collections, their largest product launch yet. The Pure Silk Sarees of the Signature Collections are inspired by the rich heritage of Indian handloom and mark a significant expansion to Shobitam's collection of highly rated sarees, blouses, gowns and jewelry.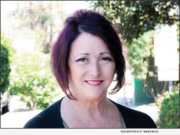 eNewsChannels NEWS: -- This month our Director of Sales, Teri Ramirez, celebrates two major milestones in her career. Not only has she been a valued member of the Leo Hamel Fine Jewelers family for 26 years, but she has also reached the $50 million mark in sales!