Home
Tags
Fashion Industry
Tag: Fashion Industry
eNewsChannels NEWS: -- The International Trade Council announced this week that fashion startup Balodana has been chosen as a finalist for its prestigious 2021 Go Global Awards. This global competition celebrates the companies that are driving the economy forward through their innovations, technologies and strategies.
eNewsChannels NEWS: -- Monetary Metals announces a 150% increase in its financing of Gold Bullion International's expansion of its 22- and 24-karat luxury gold jewelry collection, Auvere™. Gold Bullion International (GBI) is paying 4% on the gold lease. Leased inventory is off-balance sheet, and the jeweler avoids exposure to the price of gold.
eNewsChannels NEWS: -- The second annual Beatrice Shipley Scholarship - created by the Gemological Institute of America (GIA) and the American Gem Society (AGS) in 2019 - was awarded to Rachel Burazer, a sales associate and custom designer at Argo & Lehne Jewelers, an AGS member store in Columbus, Ohio.
eNewsChannels NEWS: -- LR Paris announced the appointment of Lee Rolnick as Head of Sales for the North American Market. Founded in 1959, LR Paris is the leading agency providing fully integrated, Branded Products Solutions.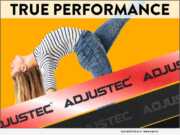 eNewsChannels NEWS: -- The US Patent and Trademark Office (USPTO) recently awarded Talon's Adjustec a second patent in a series of patterns concerning their Adjustec stretch technology Bandroll product. The patent provides additional protection for the Adjustec Bandroll-the design behind Talon's Inventor of the Year Award for 2020, awarded by Aramark. Following this second patent are two more patterns pending for the Adjustec Bandroll that cover even a wider range of applications.
eNewsChannels NEWS: -- Aramark, one of the world's largest food service, facilities, and uniform providers, has awarded its 2020 Innovator Award to Talon International's Adjustec Stretch & Performance Technology Division. This division of the legendary Zipper company and Trims manufacturer is making non-stretch fabric stretch and recover, even replacing elastics, while helping wearers to be more comfortable, fabrics to last longer, and to improve the fit of the garments.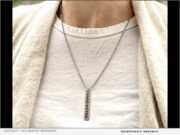 eNewsChannels NEWS: -- Zootility, a design-driven US manufacturing company, announced the launch of wearable Vaccinated Tags, in response to the U.S. officials easing face mask guidance for COVID-19 vaccinated people.
eNewsChannels NEWS: -- Stack Sports, the largest and fastest-growing provider of sports technology, today announced that they will partner with Augusta Sportswear to simplify the uniform ordering and fulfillment process for millions of sports families.
eNewsChannels NEWS: -- After more than ten years of success, JewelryBund Inc. continues to become one of the biggest professional fashion and jewelry manufacturing and wholesaling business. In its service to the wholesale jewelry industry, the company shows distinct leadership to the brand with JewelryBund's customer-oriented mindset that gained the trust of over 600,000 customers across 200 countries.
eNewsChannels NEWS: -- LR Paris, the leading Fully Integrated Agency offering Branded Product Solutions since 1959, announced the appointment of three Business Development Directors: Jeff Davis in Charlotte, Craig Foy in Atlanta, and Michael Phares in Chicago.