Home
Tags
Fashion Industry
Tag: Fashion Industry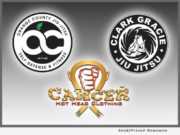 eNewsChannels NEWS: -- Orange County Jiu-Jitsu (OC Jiu-Jitsu), a Clark Gracie Academy, and Hot Head Clothing, an apparel line designed solely to benefit child cancer patients, announced that they recently held a unique fundraising event to heighten awareness and raise money for St. Jude Children's Research Hospital to combat childhood cancer.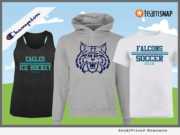 eNewsChannels NEWS: -- TeamSnap, the household name in integrated sports management, has partnered with Champion Athleticwear to be the official provider of custom fanwear sold through TeamSnap's Team Store. The Team Store ecommerce platform gives TeamSnap's 20 million users direct access to purchase custom branded Champion apparel through the popular app.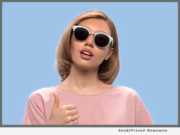 eNewsChannels NEWS: -- At the beach or by the pool, EyeBuyDirect's new Catch of the Day summer collection, released today, aims to highlight an individual's personal style. As the fastest-growing online prescription eyewear retailer, the collection marks the beginning of EyeBuyDirect's #ItsHowYouFrameIt campaign, which focuses on bright colors, limitless expression and positivity.
eNewsChannels NEWS: -- Whiteflash Inc., top tier retailer of ideal diamonds and fine bridal jewelry, has just been named winner of the prestigious Better Business Bureau 2018 Pinnacle Award - the BBB's top honor for excellence in quality control, customer care, and community service. The annual competition involves retail jewelers from all across the greater Houston area, the fourth largest market in America. Whiteflash has now earned the top honor from the BBB for an unprecedented three out of the past seven years.
eNewsChannels NEWS: -- Eberhard & Co. and Beaugeste Luxury Brands - the Brand's agent and representative in the United States - will participate in the next edition of Couture-Time Las Vegas, the great exhibition hosting the most important luxury watch brands and America's top retail community, in an exclusive and luxurious setting.
eNewsChannels NEWS: -- EyeBuyDirect, the fastest growing online prescription eyewear retailer, announced today a new 'Buy 1 Give 1' Program that donates a pair of prescription glasses to someone in need worldwide for every transaction made through the online retailer. With over 2.5 billion people currently living with poor vision, the company is taking concrete action to provide solutions for those who cannot afford to buy their own eyewear.
eNewsChannels NEWS: -- KINONA, a collection of flattering, modern women's golf apparel designed to bring feminine sensibility to women's golf, announced today that Nathan Boroff, former TravisMathew Apparel CFO, has joined its Board of Advisors.
eNewsChannels NEWS: -- Luna Wear, a fashion technology startup based out of Miami Florida, has released the world's first ever machine washable and dryable, fashionable, illuminating athletic apparel line. Luna Wear was born out of Founder and CEO's Richie Luna's near tragic encounter with an oncoming driver while running one night on a dark and lonely road.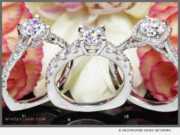 eNewsChannels NEWS: -- Whiteflash Inc., international retailer of ideal diamonds and designer engagement rings, today announced that it has been chosen to become an authorized reseller for A.Jaffe, the iconic American bridal designer with a 125 year heritage.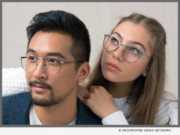 eNewsChannels NEWS: -- The fastest growing online eyewear retailer, EyeBuyDirect, has launched its new collection, Winter Whims. The collection includes 21 frames that embody the colors, textures and feeling of winter. The new Winter Whims collection is available online now. It features chocolate-brown and cinnamon-red frames that invoke the smell and tastes of the holiday season.