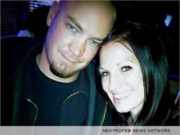 COLORADO SPRINGS, Colo. /eNewsChannels/ -- NEWS: It has been estimated that about 6 million Americans have at least one tattoo they want removed or changed, but are unwilling to do it with a laser. Mundy Tattoo Removal is the first to address that large unmet need in all of the Rocky Mountain States. As part of Tattoo X studio, Mundy Tattoo Removal just became the first certified Tatt2Away(R) center in Colorado, according to Rejuvatek Medical, Inc., manufacturers of Tatt2Away.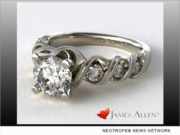 NEW YORK CITY, N.Y. /eNewsChannels/ -- NEWS: R2Net - James Allen, one of the two largest diamond and bridal jewelry ecommerce platforms in the U.S., today announced that is has secured $25 Million in growth funding from Israel Growth Partners (IGP).
FOOTHILL RANCH, Calif. /eNewsChannels/ -- NEWS: Introducing Jovare, a collection of handcrafted, affordable jewelry from Africa that caters to the woman who wants a distinctive look. Suitable for both casual and formal wear, the jewelry will be sold online exclusively online. The Jovare wearable art line will not be available in retail stores.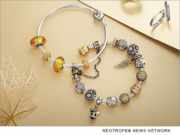 OCEANSIDE, Calif. /eNewsChannels/ -- NEWS: Oceanside Jewelers, owned and operated by Master Jeweler Chad Elliott, today announced it is expanding the store's award-winning collection of fine jewelry and engagement rings, and will be launching a new line of Pandora jewelry, bracelets, and charms in-store.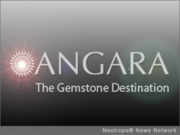 LOS ANGELES, Calif. /eNewsChannels/ -- NEWS: International jeweler Angara Inc. announces its 'Black Friday Final Offer' to ensure that customers get the best of season's deal. With a discount of 15 percent on all orders, customers can also get a pair of garnet studs and a garnet pendant worth $299 absolutely free.
DENVER, Colo. /eNewsChannels/ -- NEWS: Well beyond what common maternity support belts provide, the BellyBra(R) by T & J Designs Inc., provides all-over maternity support and relief for your breasts, back and abdomen. Many women have commented on the 'snug and safe' feeling the BellyBra maternity support belt provides with its gentle, always-there assistance.
LOS ANGELES, Calif. /eNewsChannels/ -- NEWS: Jon Gheri presents 'Theatrical Fashion Show' on Saturday, October 12, 2013. Red Carpet begins at 3:30 p.m. Hors d'oeuvres will be served during the event. The show begins at 4 p.m. featuring fashion designs influenced by the 1920's, 1940's and 1960's along with songs from popular recording artists from each of these eras.
HOUSTON, Texas /eNewsChannels/ -- NEWS: Texas-based Whiteflash Inc., the internationally acclaimed retailer of ideal cut hearts and arrows diamonds and engagement rings, announced this week a new promotion on the social networking site Pinterest. In celebration of recently becoming an authorized retailer for top jewelry designer Mark Schneider, Whiteflash will be giving away a fabulous Mark Schneider Designs Infinity Engagement Ring to one lucky 'pinner.'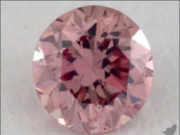 NEW YORK, N.Y. /eNewsChannels/ -- NEWS: Luxury retailer James Allen, one of the leading online bridal jewelry retailers, today announced that it has expanded its collection of fancy color diamonds to include over 1,000 rare and beautiful stones. Currently, customers can design their own engagement ring and choose from a wide selection of canary yellow, pink, blue, green, orange and chocolate brown colored diamonds as a center stone.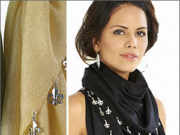 NEW YORK, N.Y. /eNewsChannels/ -- NEWS: New York Fashion Designer Victoria McCooey announced today the launch of her signature line of accessories. Her designs feature wearable and home furnishing accessories embellished with the classic New Orleans symbol, the fleur-de-lis. The collection is opening with a line of fleur-de-lis embellished pashmina scarves, with beach sarongs and umbrellas to follow.