HOUSTON, Texas /eNewsChannels/ -- NEWS: Whiteflash Inc., internationally acclaimed retailer of ideal diamonds and designer engagement rings, announced today a new promotion on the wildly popular social networking site Pinterest. In celebration of recently becoming an authorized retailer for top jewelry designer Tacori, Whiteflash will be giving away a fabulous Tacori fashion necklace to one lucky 'pinner.'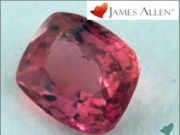 NEW YORK, N.Y. /eNewsChannels/ -- NEWS Apr 30, 2013: Online luxury jeweler James Allen has announced a new line of natural gemstones to complement its high-quality engagement rings. The online bridal retailer currently offers a beautiful selection of blue sapphires, pink sapphires, yellow sapphires, red rubies and green emeralds. Natural gemstones are a great, budget-friendly alternative to traditional center diamonds.
NEW YORK, N.Y. /eNewsChannels/ -- NEWS Apr 23, 2013: Leading online diamond and luxury jewelry retailer, James Allen, announced today an exclusive online partnership with Diamond in the Rough, the most renowned brand for natural, rough diamond jewelry. Now James Allen customers can choose from a wide variety of over four hundred Diamond in the Rough ring styles or custom design their own.
GUANGZHOU, China /eNewsChannels/ -- SandalUp launches online store to serve native English-speaking customers. The company has grown over the 10-plus years it has been in business and customers can now shop for fashion sandles from the U.S., Canada, U.K., Australia and New Zealand.
NEW YORK, N.Y. /eNewsChannels/ -- James Allen's new luxury retail portal provides a genuine alternative to the outdated practices of other online jewelers. By empowering customers with the ability to view actual diamonds in 360-degree detail, James Allen is bringing a new era of transparency to online diamond retail.
HOUSTON, Texas /eNewsChannels/ -- Starting Dec. 7, 2012 one of Sugar Land Texas' most iconic brands, Whiteflash wants to give you a holiday twinkle treat! Blingle all the way! Pin your fantasy 'Holiday Wedding' and diamond jewelry from Whiteflash for a chance to win $2,500 Verragio Engagement Ring set with a 1 carat blue sapphire from Whiteflash Inc.
HOUSTON, Texas /eNewsChannels/ -- Widely respected Houston jeweler/diamond cutter Brian Gavin and his company, Brian Gavin Diamonds, have announced the addition of a unique line of masterfully crafted diamond jewelry: The Coronet Solitaire Collection. The collection, which brings the classic look of the ever-popular solitaire diamond to today's sophisticated, fashion-forward woman, is designed to make this timeless diamond style eminently attainable by women everywhere.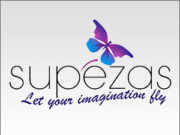 DUBLIN, Ohio /eNewsChannels/ -- Today heralds the launch of Supezas, an online bespoke clothing manufacturer that combines 100 percent natural, hand-woven and organic materials with a strong social conscience. Whilst this year's Chronicle study showed charitable donations slowing amongst corporations, with the median donation being 1 percent of profits, Supezas is pledging 5 percent of its turnover to improve the lives and prospects of remote weaving communities.
VICTORIA, Texas /eNewsChannels/ -- Makeup Artist Christina Sanchez has been passionate about makeup and skin care for quite some time. She is a family woman and a mother, who is a professional makeup artist with a small retail store in Victoria. Christina has a customer oriented approach that has won her success in her terrestrial ventures. She has now taken that success to a new online store.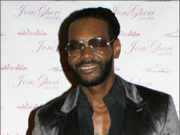 LOS ANGELES, Calif. /eNewsChannels/ -- Bynoskia Sams' Resort Collection was featured at Jon Gheri's Afternoon of Elegance fashion show which was held at the Millennium Biltmore Hotel in Los Angeles, Calif. on October 14. More than 260 guests enjoyed the late afternoon meal that was given as a part of a fundraiser for the 'A Love Beyond Me' Foundation.