Home
Tags
Fine Art and Artists
Tag: Fine Art and Artists
eNewsChannels NEWS: -- The City of Pompano Beach Cultural Affairs Department is delighted to introduce the 2023/2024 class of the Artists in Residence (AiR) program at the historic Bailey Contemporary Arts Center (BaCA). The AiR Program provides artists with studio space to create new work, collaborate with fellow resident artists, and engage with the community.
eNewsChannels NEWS: -- On March 18, 2023, The Espejo Organization for the Arts (EOarts) will present THE EXTRAORDINARIES, an exhibition that brings together some of the best foreign-born talents working in the American creative industry. The show, which takes its title from the denomination of the visa and permanent resident status awarded to professionals of extraordinary ability in the field of the arts, includes an array of creative practices from immigrant artists from all over the world.
eNewsChannels NEWS: -- DigitalSelf®, Gil Green and 305 Films are pleased to announce their partnership to present the 9th annual Vibes Basel. DigitalSelf is the Title Sponsor for Vibes Basel, under the creative direction of Gil Green, at Art Basel at Supercar Rooms Miami on Friday, December 2, 2022.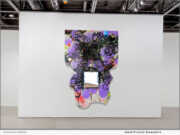 eNewsChannels NEWS: -- Over the past four decades, Kaloust Guedel has worked in diverse styles and techniques, constantly searching for the "perfect" resonance, ever aware that his search is an endless one. His next experiment was to combine a painting he had painted with a sculpture he didn't particularly like.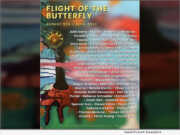 eNewsChannels NEWS: -- Jonathan McKay, operating as the Project Manager for the Genesee County COVID-19 Portal (GCCP) presented by Flint Innovative Solutions 501(c)(3) designed by Keeping Tabs, the Community Foundation of Greater Flint 501(c)(3), and Michigan United 501(c)(3). The GCCP is a curated mobile application used to offer credible information resources to the members of Flint, Michigan, and the surrounding Genesee County areas.
eNewsChannels NEWS: -- NYC-based artist and free speech activist Andy Golub announced today his 9th annual NYC Bodypainting Day will be held on Sunday, July 24, 2022 at Union Square Park at 17th Street between Broadway & Park Avenue South. Each year, Human Connection Arts (HCA) - a non-profit organization Golub founded - invites the public to witness artists from around the world paint nude models, of all shapes and sizes, at a colorful, community-based, celebration of life.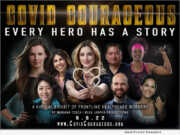 eNewsChannels NEWS: -- Producer and photographer Mariana Tosca of Blue Jasper Productions and Tosca Photography announces the launch of "Covid Courageous." This unique virtual exhibition blends photographic portraiture with interviews of frontline healthcare workers, which spotlight each individual's personal pandemic experience.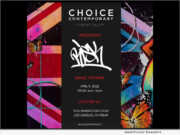 eNewsChannels NEWS: -- Choice Fine Art announces the grand opening of their first gallery Choice Contemporary on April 9, 2022 in Brentwood, California. This gallery marks a new development for the Choice Fine Art brand as an authority in specialized collections of contemporary art. Choice Contemporary merges the excitement of pop culture into the beauty and sophistication of fine art.
eNewsChannels NEWS: -- Cottonwood Art Festival has selected Marjolyn van der Hart as the featured artist for the 53rd semi-annual show in Richardson, Texas. A panel of jurors reviewed artwork from hundreds of artists competing in 14 categories and chose the Canadian mixed-media artist to represent the spring event set for May 7-8. Marjolyn's custom artwork is incorporated into the new poster, festival merchandise, marketing graphics and recent collection of originals that are available for purchase from her booth.
eNewsChannels NEWS: -- 2020 Eyes Colorado and the Colorado Optometric Association (COA) announce the winners of the Second Annual Youth Art Contest. Students grades 1-12 were invited to submit 2D artwork while reflecting on the value of their eyesight through the theme, "My Future Vision."