Home
Tags
Fine Art and Artists
Tag: Fine Art and Artists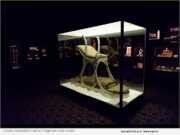 eNewsChannels NEWS: -- The Museum of Sex, NYC is proud to announce that as of September 1, 2021, Zoya Cherkassky's drawing "Untitled" from her "Women Who Work" series and Louis Soubrier's Siège D'Amour Love Chair will be on view in the second floor exhibition "Artifact [xxx]: Selections from Secret Collections." The Museum recently acquired the chair from M S Rau LLC, New Orleans and the drawing from Fort Gansevoort Gallery, NYC for the permanent collection.
eNewsChannels NEWS: -- What do you get when you mix multidisciplined, modern artists from around the world with a cutting-edge blend of technology and art? You get Modern Art Cartel. Modern Art Cartel is at the forefront of combining art with technology and has developed the world's first AI digital artist, MysterioAI, that creates engaging NFTs (non-fungible token) or collectible digital assets.
eNewsChannels NEWS: -- Los Angeles based publishing company Launch Pad Publishing is celebrating the release of "The Art of the Real: Real Life, Real Relationships and Real Estate" (ISBN: 978-1951407629) - the debut memoir from Daniel Lebensohn.
eNewsChannels NEWS: -- When master visual artist Bernard Stanley Hoyes was first appointed to create an outdoor stainless-steel sculpture for the Kingston Restoration Walking Museum Project in Jamaica, it was before Covid. The project, sponsored by the Kingston Restoration Company and the Duke Street Refurbishing Project and funded by the Tourism Enhancement Fund was a heartfelt assignment for Hoyes, a native of Jamaica and longtime resident of California.
eNewsChannels NEWS: -- The Museum of Sex (MoSex) proudly announces details about its summer exhibition, "Erotic Content & the Mainstream 1960 till Today." This exhibition, a presentation of media examining how erotic content has permeated mainstream culture since the 1960s, will be on view at the Museum of Sex (233 Fifth Avenue) starting June 4, 2021.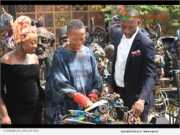 eNewsChannels NEWS: -- Pioneering London-based ForeMedia Group Plc (an international company well known for its top-rated extensive media and entertainment operations in Nigeria and United Kingdom, along with delivering Afro-centric media and entertainment to audiences worldwide), is delighted to announce that it is building the first digital ecosystem for talented entertainment creators in sub-Saharan Africa.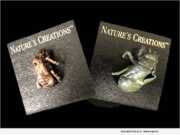 eNewsChannels NEWS: -- Maryland-based Nature's Creations artists are freezing moments from nature that occur once every 17 years by covering the shell casings and the remains of full formed brood X cicadas in copper. These fascinating detailed treasures are all one-of-a kind since the actual cicada specimens are still intact inside.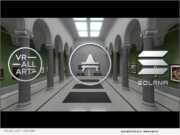 eNewsChannels NEWS: -- VR-All-Art, one of the leading platforms for exhibiting and acquiring art in virtual reality, today announced an integration with the Solana blockchain. The adoption of a blockchain infrastructure for virtual exhibitions is meant to ease art trade in virtual reality while bringing liquidity and regulation to the growing NFT art market.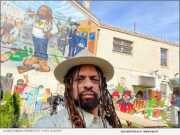 eNewsChannels NEWS: -- Legendary marijuana activist and ganjapreneur Ed "NJWeedman" Forchion is continuing his legacy of promoting 'puff and paint' cannabis creativity. The opening of his new marijuana lounge in Miami, The Joint of Miami in the Wynwood Art District, will be an extension of his legacy in support of 'pot art.'
eNewsChannels NEWS: -- RE:ARTISTE International Art Organization and The Espejo Organization for the Arts are pleased to present "GROUNDED," an art exhibition juried by award-winning visual artist Mensur Bojda that will be hosted at the SLEEPCENTER Gallery from May 10th to May 20, 2021.