Home
Tags
Florida Business
Tag: Florida Business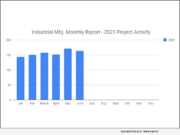 eNewsChannels NEWS: -- SalesLeads announced today the June 2021 results for the new planned capital project spending report for the Industrial Manufacturing industry. The Firm tracks North American planned industrial capital project activity.
eNewsChannels NEWS: -- With hurricane season approaching, the Spodak Dental Group team once again partners with the Delray Beach Police Department to provide the disaster relief team a safe "home base" shelter in the event of a severe weather occurrence.
eNewsChannels NEWS: -- The C Diff Foundation will host a free, live-online, and interactive symposium on Friday, July 16, 2021, from 1 to 3 p.m. EDT. Sponsored by Seres Therapeutics, the event is designed for patients who are being treated for a C. diff. infection (CDI) in addition to those who are recovering or who have experienced CDI recurrences.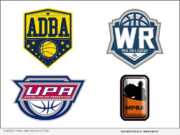 eNewsChannels NEWS: -- There's a new kid on the block and it's rocking the Esports industry. Unified Pro-Am Association (UPA) is now the number one premier destination for NBA2k Tournaments hosted by any one of the leagues for serious NBA2k gamers. And for gamers who want to be drafted in the NBA2k League, it's the best opportunity out there.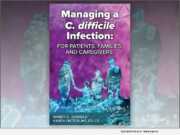 eNewsChannels NEWS: -- In the new book, "Managing a C. difficile Infection: For Patients, Families, and Caregivers" (ISBN: 979-8519789851), Nancy C. Caralla, three-time C. diff. Survivor, Founding President of the C Diff Foundation, and Karen F. Factor, MS, RD. LDN, Nutrition Wellness Chairperson, share their knowledge and experience with patients, family members, and caregivers who have been impacted by a CDI infection.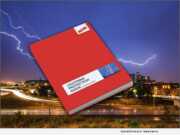 eNewsChannels NEWS: -- Those familiar with New York's "Darkest Hours" likely remember the mayhem of the city's July 13, 1977 blackout. But few may be able to recall it was lightning (three sequential strikes), which caused the catastrophic event that shut down one of the world's largest cities in a matter of minutes, says DEHN, Inc.
eNewsChannels NEWS: -- The cannabis community's most beloved and beleaguered outlaw, Ed "NJWeedman" Forchion, is celebrating this Fourth of July weekend with his biggest bong bang ever. The Joint of Miami, located in Miami's trendy Wynwood Art District, officially opens its doors during Independence Day Weekend.
eNewsChannels NEWS: -- The folks at AJ's Seafood and Oyster Bar know that there's no better way to kick off the summer than with a live firework show along Florida's Emerald Coast. That's why it's excited to host a free firework show at AJ's on the Bayou, one of its four popular locations.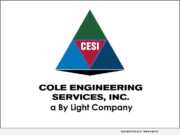 eNewsChannels NEWS: -- Cole Engineering Services, Inc. (CESI), a By Light Company, has been awarded a $179M Other Transaction Authority (OTA) agreement to serve as the core software enabler for the Synthetic Training Environment (STE) Training Simulation Software / Training Management Tool (TSS/TMT).
eNewsChannels NEWS: -- International researcher and author, Brian J. Sheen, Ph.D. is happy to announce the release of his new online Master Class, "Overcoming Today's Stress, Anxiety and Assault on Health."