Home
Tags
Florida Business
Tag: Florida Business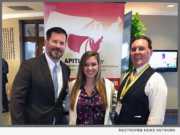 eNewsChannels NEWS: -- Attorney Bernard Walsh of the Bradenton office of Shapiro Goldman Babboni Fernandez & Walsh gave a presentation at the APITLA Interstate Trucking Super Summit. Entitled, "How an Attorney Works a Trucking Case: The A to Z Basics," the CLE accredited seminar instructed the audience of attorney and law students.
eNewsChannels NEWS: -- The Pompano Beach Community Redevelopment Agency (CRA) has issued a call for artists of all disciplines to submit applications for the City Vista Artist in Residence (AiR) program. City Vista is a mixed-use apartment building located in the heart of the developing downtown district.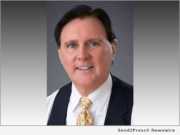 eNewsChannels NEWS: -- The report that a teenager died as a result of drinking an energy drink in combination with other caffeinated drinks has prompted calls for improved safety regulations on energy supplements by Attorney Bernard F. Walsh.
eNewsChannels NEWS: -- The Pompano Beach Cultural Center opened Thursday, May 11 with a spectacular ribbon cutting ceremony featuring dancers whose costume unfurled to become the red ribbon cut by Mayor Lamar Fisher and an esteemed group of City, County and State leaders.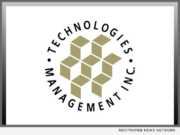 eNewsChannels NEWS: -- Technologies Management, Inc. ("TMI"), a leading provider of regulatory consulting services, network optimization, and project management to communications providers, has named Patrick MacNeil as Director of Compliance Reporting.
eNewsChannels NEWS: (GAINVESVILLE, Fla.) -- Dementia caused two women to open a new shop at 1801 NE 23rd Avenue, Gainesville FL, named Blue Crystal Cornucopia, Inc. The shop carries plenty of locally designed jewelry made from gemstones, Sacred Threads clothes, and CBD oil products.
eNewsChannels NEWS: (LAKEWOOD RANCH, Fla.) -- Managing partners from the personal injury law firm Shapiro Goldman Babboni Fernandez & Walsh participated in the Manasota Trial Lawyers Board Dinner and CLE seminar. Held at the Polo Grill in Lakewood Ranch Florida, the event featured a CLE accredited seminar that focused on accident reconstruction entitled "How to Effectively Work With Accident Reconstruction to Better Present Your Clients' Case."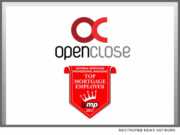 eNewsChannels NEWS: (WEST PALM BEACH, Fla.) -- OpenClose, a multi-channel loan origination system (LOS) mortgage software provider, announced that it earned a spot on National Mortgage Professional magazine's (NMP) annual Top 100 Mortgage Employers list for 2017.
eNewsChannels NEWS: (SARASOTA, Fla.) -- Southwest Florida residential luxury custom home builder John Cannon Homes received four "Best Overall" awards and an additional 23 awards in individual and sub-contractor categories at the 2017 Parade of Homes Ceremony held Thursday evening at The Ritz-Carlton, Sarasota.
eNewsChannels NEWS: (POMPANO BEACH, Fla.) -- ACES Risk Management (ARMCO), the leading provider of financial quality control and compliance software, announced that it has released its ARMCO Mortgage QC Industry Trends report for the third quarter of 2016. Using the Fannie Mae loan defect taxonomy, the report analyzes post-closing quality control data from loan files and findings captured by the ACES Analytics benchmarking system.