Home
Tags
Florida Business
Tag: Florida Business
BRADENTON, Fla. -- Personal injury attorney Bernard F. Walsh points out the potential legal consequences of Pokemon Go for both app users and property owners. With the advent of the popular new mobile game Pokemon Go, millions of users are scouring cities, parks, and other publicly accessible areas in a "scavenger hunt" to collect virtual creatures called Pokemon.
SARASOTA, Fla. -- Occurring on May 7 in Williston Florida, the first fatal crash, in the US of a self-driving happened and tragically shattered an impressive safety record of the vehicles that use this innovative and experimental technology. While offering the promise of much safer roads with vehicles that are equipped with both automatic accident avoidance technology and fully self-driving modes the wide spread use of such technology while still under development and testing raises many questions.
MARGATE, Fla. -- On July 12, 2016, the Margate Community Redevelopment Agency (MCRA) approved an agreement with South Florida's New Urban Communities for development of a 36-acre mixed use town center at State Road 7 and Margate Boulevard. The plan will provide 968 apartment units, 100,000 sq. ft. of retail and restaurants, an 80+ room hotel, and numerous civic uses--all within walking distance of each other.
BRADENTON, Fla. -- Bernard Walsh of the personal injury law firm Shapiro Goldman Babboni & Walsh has attended the annual 2016 Florida Justice Association's convention and meeting of the board of directors. Held at The Breakers Palm Beach, the event draws Florida's most experienced plaintiff's attorneys from around the state.
ST. PETERSBURG, Fla. -- Teen sculptor Rodman Edwards has created a statue of Johnny Depp and his dogs in the midst of the actor's divorce proceedings with wife Amber Heard, portraying the actor as winning custody of their dogs. The sculpture, shown with saddened dogs, is being unveiled by Cory Allen Contemporary Art in St. Petersburg, Florida in August.
ORLANDO, Fla. -- Today Mode, a new smartphone app that makes us more mindful of how we use our devices, debuts in the app stores. The Mode app tracks time spent in different modes of day-to-day life without interruption. It encourages users to put down their phones and to be more deliberate with technology use, enriching their lives and their human connections. Mode reminds us to enjoy life untethered from constant emails, texts and notifications.
POMPANO BEACH, Fla. -- Sharon Stone-Walker has been promoted to the Director of Community and Business Development for The Cultural Arts Creatives, Inc., aka The Creatives. The Pompano Beach based nonprofit, led by Alyona Ushe, manages and programs The Pompano Beach Amphitheater, Magnetic Pompano and the upcoming cultural center.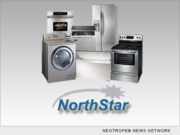 PALM BEACH GARDENS, Fla. /eNewsChannels/ -- NEWS: Show your appliances some much needed attention with these spring cleaning suggestions from Northstar Appliance Repair Palm Beach Gardens, Florida. Use these seven homemade remedies to clean your kitchen and have it smelling fresh - no need to leave your home for supplies.