eNewsChannels NEWS: -- In weekly episodes, the EATYALL Podcast offers noteworthy content crafted especially for chefs and food enthusiasts. The EATYALL Podcast offers candid access into the reality of food production, often in stark contrast to the flood of misinformation that has dominated media in recent years.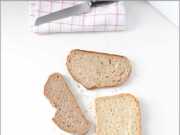 eNewsChannels NEWS: -- Craving good bread led to the idea to develop this unique baking subscription box: BREADISTA. Have you ever checked the ingredients list of store-bought bread? Have you ever wondered why there is "enriched flour"?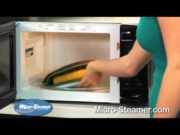 LOS ANGELES, Calif. -- La Tortilla Oven recently acquired La Tortilla Loca and its intellectual property. As a result of this acquisition, La Tortilla Oven(R) is now the primary holder of Patent Number RE42311, the original fabric tortilla warmer designed to keep tortillas fresh and warm for more than an hour. And, it's using the technology to deliver a new and healthy microwave steaming method.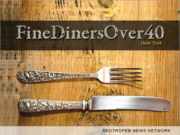 NEW YORK, N.Y. /eNewsChannels/ -- NEWS: To celebrate its launch, New York's Fine Diners Over 40(TM) is waiving its annual membership fee. Fine Diners Over 40 is about food as art, as cultural adventure, as scientific experiment, and best of all-food as an opportunity to take pleasure in the company of others.
OKLAHOMA CITY, Okla. /eNewsChannels/ -- NEWS: JAF Industries today announced its new and much anticipated entertainment chili product - Gold Strike Chili - a blend of premium ingredients that glistens like gold. 'What makes our chili so different is not only the story behind the recipe, but its granular consistency which gives it a sparkly gold sheen when the light hits it,' Ken Brown, president, JAF Industries, says.
BURBANK, Calif. /eNewsChannels/ -- NEWS: Foodies on alert! After experiencing popularity and success through their online store of gourmet rubs, seasonings, spices and dips, Van Dorn Gourmets has recently announced the launch of their first brick and mortar store in Burbank, Calif. Featuring an expanded line and customer-first service the store has been met with quick enthusiasm and positive feedback from area food lovers.
HEALDSBURG, Calif. -- New Website and social hub Nourish Network (www.nourishnetwork.com) empowers people to maintain a healthy body, a comfortable weight and an eco-clean...