Home
Tags
Fort Lauderdale
Tag: Fort Lauderdale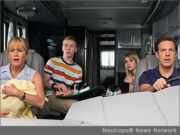 FORT LAUDERDALE, Fla. /eNewsChannels/ -- NEWS: Allstar Coaches, the leading provider of luxury recreational vehicle rentals in the United States, is no stranger to the entertainment industry. Most recently, it partnered with Warner Bros. to provide RV rental assistance for its new blockbuster movie, 'We're the Millers' starring Jennifer Aniston and Jason Sudeikis.
FORT LAUDERDALE, Fla. /eNewsChannels/ -- NEWS: Florida-based luxury RV rental dealer Allstar Coaches today announced two new recreational vehicle rental location openings in Fort Lauderdale, Fla. and Orange County, Calif., serving business and luxe travel clients.
FORT LAUDERDALE, Fla. /eNewsChannels/ -- South Florida Smile Spa commenced its 2012 Grand Opening by launching a new dental office for families in the Fort Lauderdale and Pompano Beach neighborhood, which offers general and cosmetic dentistry, sedation, one hour whitening, oral surgery and root canal treatment; all procedures are done on the premises.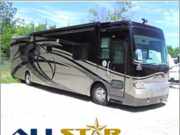 FORT LAUDERDALE, Fla. /eNewsChannels/ -- Allstar Coaches, the national RV rental dealer based in Florida, has announced today that it stands ready to assist in the wake of Hurricane Isaac. Allstar provided more than 30 RV rentals to government agencies, the Red Cross and various utility and insurance companies following Hurricane Katrina. 'As a Florida based company we profoundly understand what is needed after a storm and we'll do what we can to help,' says Rob Tischler CEO of Allstar.
FORT LAUDERDALE, Fla. /eNewsChannels/ -- Traveling in a luxury RV rental just got even better. Allstar Coaches is paving the way and setting new standards in the luxury motorhome rental market. RV rentals continue to grow in popularity. The Recreational Vehicle Industry Association (RVIA) attributes this growth to flexibility and convenience, comfort, family appeal, affordability, lure of the outdoors, versatility and availability of rental RVs.
FORT LAUDERDALE, Fla. /eNewsChannels/ -- Branded RV rentals have emerged as a cutting edge marketing tool and are becoming popular among companies looking increase their exposure and enhance their corporate identity. Florida based RV rental firm Allstar Coaches has been using vehicle wrap technology for years on its fleet of luxury motorhomes as it continues to grow its Corporate Events and Promotions sector.
FORT LAUDERDALE, Fla. /eNewsChannels/ -- LDV Capital Management commenced its 2012 Spring Break for Wall Street Dinner and Luncheon Series last month by hosting corporate presentations for General Electric Company (NYSE:GE), Hecla Mining Company, and Atlas Pipeline Partners, L.P.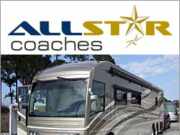 FORT LAUDERDALE, Fla. /eNewsChannels/ -- Airfares have been steadily on the rise and weary travelers are searching for alternative means of travel as holiday season approaches. Rob Tischler, CEO of Allstar Coaches said 'When considering the cost of airfare, hotels, and meals out, it's no wonder that people are turning to RV rentals. The savings are substantial, even when you incorporate fuel costs. A family of four can literally save thousands over traditional air-hotel itineraries.'
FORT LAUDERDALE, Fla., /eNewsChannels/ -- Calton, Inc. (CTON.PK / PINK:CTON) announced today that The Company has raised $600,000 in a private offering of Common Stock and The Company's corporate name has been changed to Second Street Capital, Inc.
FORT LAUDERDALE, Fla. /eNewsChannels/ -- Despite the recent climb in oil prices, RV travel is expected to reach record levels this year, according to Florida RV rental dealer Allstar Coaches. 'It's common for us to see a spike in sales during the summer, however this year we're seeing dramatic increases in bookings all the way through December and into 2012,' said CEO Rob Tischler.