NEWS: (FORT WORTH, Texas) A film documentary commemorating the 70th Anniversary of the Texas Boys Choir will be screened at 7 p.m., Feb. 18 during a special ceremony at the Modern Art Museum of Fort Worth. The documentary - literally seven decades in the making - explores the vast and rich history and legacy of the boys choir. It is written and directed by Gary McGrath, a TBC alum who also is executive director of The Texas State Men and Boys Choir.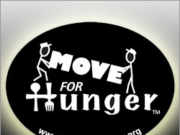 FORT WORTH, Texas /eNewsChannels/ -- FireFighting's Finest Moving and Delivery of Fort Worth, TX has been recognized as Move For Hunger's Mover of the Year for 2011 out of 250 moving companies in 39 different states. The Mover of the Year award is presented to the moving company that best exemplifies the philanthropic spirit of Move For Hunger.
FORT WORTH, Texas /eNewsChannels/ -- Four years may not be that much time for many grown-ups in the comic book industry. But for teenage writer Jake Tinsley, it has been literally one-fourth of his life. Jake was 12 when he first started writing comic book and comic strip scripts for Wham Bang Comics, a company he started with his father.