Home
Tags
Georgia Business
Tag: Georgia Business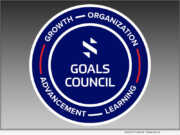 eNewsChannels NEWS: -- The GOALS Council, a strategic advisory council created by Stack Sports and youth soccer executives, has announced the appointment of Joel Dragan, the Executive Director of Florida Youth Soccer, as the 2023 Chairperson to head the GOALS Council.
eNewsChannels NEWS: -- Independent, full-service employee benefits consulting firm Strategic Benefits Advisors, Inc. (SBA) issued a statement today outlining provisions of the newly enacted SECURE 2.0 Act of 2022 (SECURE 2.0) that are likely to affect most medium to large retirement plan sponsors.
eNewsChannels NEWS: -- FormFree® today announced that its founder and CEO Brent Chandler was featured in National Mortgage Professional's list of 2023 Industry Titans. The inaugural Industry Titans awards program recognized 24 of the most notable leaders in mortgage lending.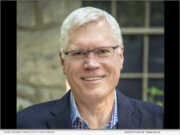 eNewsChannels NEWS: -- Down Payment Resource (DPR), the housing industry's leading technology for connecting home buyers with homebuyer assistance programs, today announced that National Mortgage Professional (NMP) selected its Founder and CEO Rob Chrane to its first cohort of Industry Titans honorees. The 2023 Industry Titans award program recognizes influential leaders that have made impactful contributions to the housing finance industry.
eNewsChannels NEWS: -- Alliance Group launched their sixth annual Living Benefits Awareness Month, or LBAM, to be observed throughout the month of January 2023. The industry-wide campaign, which takes place each January, aims to educate consumers on the importance of owning Living Benefits life insurance and the role it plays in protecting families' financial security.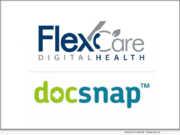 eNewsChannels NEWS: -- Docsnap, the first nationwide Consumer Health Utility, supports consumers leveraging their HIPAA rights to take ownership of all their medical records. Docsnap announced today its partnership with FlexCare Digital Health to expand access to quality healthcare services for members, families, employees, veterans, Medicare, and Medicaid Patient services.
eNewsChannels NEWS: -- Alliance Group recently announced the 2023 class of Living Benefits Ambassadors team as part of their upcoming sixth annual Living Benefits Awareness Month campaign. The Ambassadors will head up local grassroots campaigns and work alongside Alliance Group to spread education and awareness for Living Benefits Awareness Month in January 2023.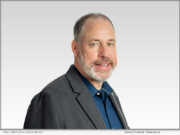 eNewsChannels NEWS: -- Atlanta-based Alliance Group, a national IMO, announces the hire of 25-year industry veteran Eric Ojeda as their new Director of Sales Enablement. Ojeda (MAM, LUTCF, ACS, SSRI, ALMI), who previously spent 22 years at Ameritas in their life insurance division, brings a wealth of experience to a fast-growing organization.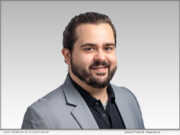 eNewsChannels NEWS: -- Alliance Group, an Atlanta-based insurance marketing organization, announced the hire of Josh Thompson as Assistant Director / Assistant Editor. The move comes as part of a recent series of personnel moves to reflect the company's growing needs as they continue to expand.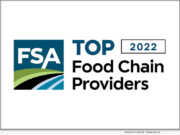 eNewsChannels NEWS: -- Capstone Logistics, a leading provider of end-to-end supply chain solutions, has been recognized as a 2022 "Top Food Chain Provider" by Food Chain Digest, the official magazine of Food Shippers of America (FSA). FSA brings together a community of supply chain and logistics professionals from the food and beverage industry and their suppliers to facilitate education and networking opportunities and improve supply chain efficiency.