Home
Tags
Georgia Business
Tag: Georgia Business
eNewsChannels NEWS: -- The Information Management Network (IMN) recently announced its Single Family Rental (SFR) Awards and named Swift Homes to the shortlist for Online Marketplace of the Year. The awards celebrate excellence in the single-family rental industry.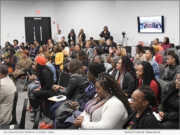 eNewsChannels NEWS: -- Millionaire Mastermind Academy (MMA) has launched its Giving Tuesday Campaign to raise $150,000 through November 30, 2022, to support programming that uplifts minority women entrepreneurs through access to professional development, networking opportunities, and access to financial resources, Thinkzilla Consulting Group announced today.
eNewsChannels NEWS: -- World of Illumination, the producer of the world's largest drive-through animated light show, announced its lineup of new events for the 2022 holiday season and headlining the list is Marietta, Georgia. World of Illumination is constructing its larger-than-life holiday light show in the parking area of Six Flags White Water.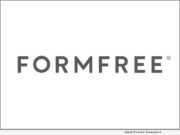 eNewsChannels NEWS: -- FormFree® announced that it has partnered with Truv to enhance AccountChek®'s verification of income and employment (VOI/E) reporting capabilities with Truv's payroll provider network, expanding the modern convenience of electronically sharing payroll data with mortgage lenders to 120 million workers.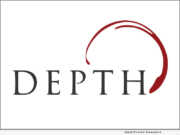 eNewsChannels NEWS: -- Depth Public Relations (Depth), a leading provider of consultative B2B marketing, public relations and reputation management services for mortgage fintech innovators, the residential finance industry and technology for emerging regulated markets (regtech) marked the 16th anniversary of its founding with the launch of a new website featuring testimonials from its treasured clients and industry partners during the Mortgage Bankers Association's Annual Convention & Expo 2022 in Nashville.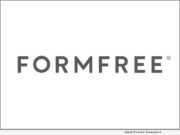 eNewsChannels NEWS: -- FormFree® today announced that mortgage lenders will be able to use AccountChek® to help more lenders qualify more borrowers for home financing as a result of a recently announced Freddie Mac initiative that analyzes loan applicants' account transaction data as part of its automated underwriting system, Loan Product Advisor® (LPA℠).
eNewsChannels NEWS: -- Down Payment Resource (DPR), a technology provider helping the housing industry connect homebuyers with homebuyer assistance programs, today announced findings from its latest Homeownership Program Index (HPI). The firm's analysis of 2,309 homebuyer assistance programs in its DOWN PAYMENT RESOURCE® database revealed that the net number of homebuyer assistance programs increased by 1.6% from Q2 to Q3 2022.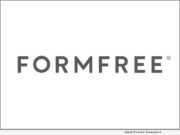 eNewsChannels NEWS: -- FormFree® today announced that mortgage lenders can now use AccountChek® to automate income assessment using Freddie Mac Loan Product Advisor® (LPA℠) asset and income modeler (AIM) for borrowers who are paid through ADP.
eNewsChannels NEWS: -- Call it the calm before the midterm election storm. Georgia Black Women's Roundtable (GA BWR) treated staff, volunteers, local and national leaders, and members of the community to a night filled with tasty food, great company, and a lot of laughter when they hosted a Power of the Ballot Debate Watch Party and Comedy Show this past Friday, October 14 at IBEW Local 613.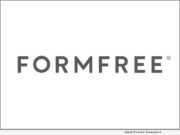 eNewsChannels NEWS: -- FormFree today announced the general availability of its Residual Income Knowledge Index, or RIKI. RIKI is an innovative method for measuring consumers' Ability-to-Pay (ATP) for mortgages and other loans based on monthly income and spending. When paired with traditional credit scoring models, RIKI offers lenders a more complete understanding of consumers' creditworthiness and creates homeownership opportunities for those with little to no credit history.