Home
Tags
Georgia Business
Tag: Georgia Business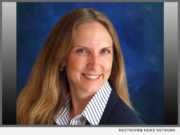 eNewsChannels NEWS: -- FormFree(R) today announced that Chief Strategy and Industry Relations Officer Ann Fulmer is one of Mortgage Professional America (MPA) magazine's 2017 "Elite Women in Mortgage." Fulmer, who officially joined FormFree in May but has served the firm in an advisory capacity for several years, was recognized for her significant contributions to FormFree's staggering growth.
eNewsChannels NEWS: -- C Diff Foundation's "C. diff. Spores and More Global Broadcasting Network" is honored to announce Doctors McDonald and Laufer-Halpin as our guest speakers on July 25, 2017 at 10 a.m. PT / 1 p.m. ET on C Diff Radio.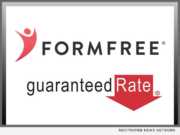 eNewsChannels NEWS: -- FormFree(R) today announced that Guaranteed Rate, Inc. ("Guaranteed Rate"), one of the nation's largest independent retail mortgage companies, has selected AccountChek(R) by FormFree for automated asset verification.
eNewsChannels NEWS: -- M2SYS Technology, a global leader in biometric identification management solutions announced today a new partnership designed to help customers using SecuGen fingerprint readers to accelerate their projects with the adoption of CloudABIS - a suite of cloud-based biometric identification management software tools.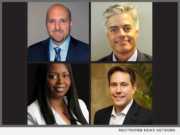 eNewsChannels NEWS: -- EPIC Insurance Brokers and Consultants, a retail property, casualty insurance brokerage and employee benefits consultant, announced today that it will host the CSRA SHRM (Society for Human Resource Management) Mini Conference on Thursday, June 8 from 7:30 a.m.-1:30 p.m. at The Legends Club in Augusta, Georgia.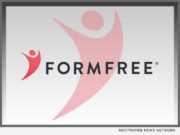 eNewsChannels NEWS: -- FormFree today announced the appointment of senior software developer Douglas Brewer to the role of director of enterprise architecture. Brewer, who first joined FormFree in 2014, will be responsible for managing the retention and growth of FormFree's software development team, overseeing enterprise software design and ensuring the quality and timely delivery of software updates.
eNewsChannels NEWS: -- LBA Ware(TM), a leading provider of automated compensation software and systems integration solutions for mortgage lending and retail banking, announced it has hired Finn Klemann as director of business development. In this role, Klemann will bring his more than 20 years of business development and sales experience in forging new relationships for LBA Ware in the financial services industry, with a specific focus on targeting growth in the mortgage industry.
eNewsChannels NEWS: -- The Foundation for Ensuring Access and Equity today announced that on Sunday, May 28, 2017 the Turner Chapel AME Church in Marietta, Georgia will host its 10th Annual High School Graduation Celebration Worship Service. The blessings will be flowing for several students who have been offered full college scholarships. However, for Paulding County High School's Kimberly Hadaway, the blessings are overflowing with full scholarships to 6 of the country's top colleges
eNewsChannels NEWS: -- When Rayven Symone Ferrell was born, her mom had a strong vision for her. She knew her daughter was destined for great creativity and named her after Raven-Symone, her favorite character on "The Cosby Show." Twenty-one years later and mom's intuition has proven true. The young aspiring actress has already landed a career defining role, playing Sekyiwa Shakur, the baby sister of rap icon Tupac Shakur, in the soon to be released blockbuster film, "All Eyez on Me.
eNewsChannels NEWS: -- FormFree(R) today announced the direct integration of its AccountChek(R) automated asset verification service with the LoanSphere(R) Empower(R) loan origination system (LOS) offered by Black Knight Financial Services, a leading provider of integrated technology, data and analytics to the mortgage and real estate industries.