Home
Tags
Global Aid and Disaster Relief
Tag: Global Aid and Disaster Relief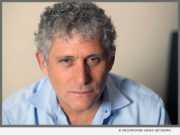 eNewsChannels NEWS: -- Jay Newman, founder and executive director of Champions for Humanity, founded this 501(c)(3) charitable organization to bring a leading-edge embodiment of ionic silver - Opti-Silver - to millions of people who need safe drinking water and are suffering needlessly from infectious disease. He simply wants to do some good in the world.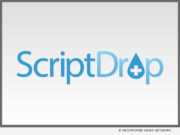 eNewsChannels NEWS: -- ScriptDrop, a healthcare technology company providing medication reminders and deliveries while fighting prescription abandonment and abuse, today announced that it will be featured on 'The Success Files' hosted by Rob Lowe, airing on MSNBC and PBS in 2018.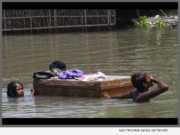 eNewsChannels NEWS: -- At the same time as Hurricane Harvey wreaked havoc in Texas, with Hurricane Irma following in Florida, unprecedented flooding was occurring in India, Nepal and Bangladesh, the nonprofit ServeNow announced today. This has largely been overshadowed by these other events and has received little press coverage.
eNewsChannels NEWS: -- Capital Automotive Group teamed up with the Carolina Hurricanes along with Carolinas Collision Centers to host a Hurricane Harvey Relief drive at the PNC Arena beginning today. In addition, Capital Automotive will receive donations to aid in the relief effort.
TACLOBAN, Philippines /eNewsChannels/ -- NEWS: Several individuals and groups who exemplified great valor in the face of unimaginable tragedy during Typhoon Yolanda (Haiyan) have been honored by receiving the Adelina Award, the most prestigious prize in the Philippines awarded for humanitarian relief efforts, according to Lydia Ramos and Sarah Mendel of the World Mind Network and Friends Beyond Borders, who chair the Awards Committee.
AYUNGIN ISLAND, Philippines /eNewsChannels/ -- NEWS: An under-the-radar struggle for disputed island reefs is evolving in the South China Sea, between China and the Philippines, and the tactics employed by each side are named after foods, according to Reina Prince, global strategist for the NGO Friends Beyond Borders.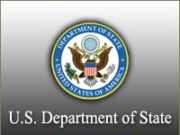 WASHINGTON, D.C. /eNewsChannels/ -- Today, The United States announced an updated overview of the support for the Syrian people's aspirations for a Syrian-led political...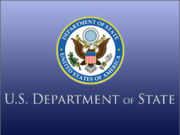 WASHINGTON, D.C. /eNewsChannels/ -- The United States is pleased to announce an initial contribution of over $171 million toward the 2013 operations of the...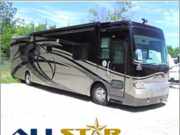 FORT LAUDERDALE, Fla. /eNewsChannels/ -- Allstar Coaches, the national RV rental dealer based in Florida, has announced today that it stands ready to assist in the wake of Hurricane Isaac. Allstar provided more than 30 RV rentals to government agencies, the Red Cross and various utility and insurance companies following Hurricane Katrina. 'As a Florida based company we profoundly understand what is needed after a storm and we'll do what we can to help,' says Rob Tischler CEO of Allstar.
JIQUILISCO, El Salvador /eNewsChannels/ -- A tropical depression in the Pacific, coupled with a weather front stemming from Hurricane Jova in the Atlantic, converged on El Salvador this weekend to cause what appears to be the largest disaster in a generation. EcoViva, an international development organization based in Oakland, California, has been in close contact with its local partner organization in Jiquilisco, the Mangrove Association, to assess damages and raise funds for both immediate relief and future reconstruction.