Home
Tags
Global Aid and Disaster Relief
Tag: Global Aid and Disaster Relief
NASHVILLE, Tenn. /eNewsChannels/ -- Nashville based singer-songwriter Kenny Foster, a Joplin, Missouri native, has written a song based on the May 22 tornado that ravaged his hometown one month ago today, destroyed his childhood home and trapped his family in the crawl space of their home before they were rescued.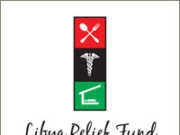 LOS ANGELES, Calif. /eNewsChannels/ -- The Libya Relief Fund, a volunteer-driven charity organization established to provide relief and aid to those affected by the humanitarian disaster in Libya, today launched a nationwide appeal and fundraising campaign designed to raise awareness of the human and social crisis unfolding in Libya and educate the general public on the nature of the conflict and the Libyan people's struggle for freedom.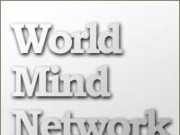 LOS ANGELES, Calif. /eNewsChannels/ -- The World Mind Network and Friends Beyond Borders have announced WikiGeeks, a coordinated effort among teams of university students to utilize commonly available Web 2.0 and social networking tools to create online Flash Mobs which will promote sustainability, environmental protection, and cultural preservation in selected Third World villages.
MIAMI, Fla. -- Henry Oliver Ford, president of World Food Association Organization S.A. Inc., (WFAO), is teaming up with aid organizations in Port-au-Prince, Haiti, and Santiago, Dominican Republic, to help with immediate assistance in Haiti. A 7.0-magnitude earthquake hit the island nation Tuesday, January 12, nearly destroying its capital Port-au-Prince and affecting a third of its entire population.
WEST PALM BEACH, Fla. -- A local corporation is feeding an African country. World Food Association Organization S.A. Inc. (WFAO), will be shipping over 285,000 meals to Ghana thanks to the efforts of the 45 member team here in West Palm Beach and their leading management team based in Sao Paulo Brazil.
WHITTIER, Calif. -- Marinello Schools of Beauty, the leading chain of beauty schools on the West Coast, supports the Gulf coast clean up efforts by donating hair clippings to be made into hair booms and mats by the Matter of Trust charity. The public is invited to participate and enjoy $2 hair cuts from May 13th through May 20th in support of this cause. Clippings from hair cuts at all Marinello locations will be contributed.