Home
Tags
Greensboro Business
Tag: Greensboro Business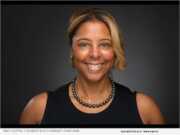 eNewsChannels NEWS: -- BWC Capital CEO and national chair of The Links Economic Empowerment Platform (LEEP) Bridget Chisholm was selected by Opportunity Hub (OHUB), the largest minority-owned multi-campus entrepreneurship center and tech hub in the U.S., to moderate and co-host two panels at the SXSW annual conference.
eNewsChannels NEWS: -- While the pandemic continues to shatter businesses and the world is urged to stay at home, Allie Petrova, founder of Bellani, a luxury merino wool blanket maker, decided to bring warmth into people's homes and lives. Like many other professionals, Petrova, a North Carolina tax attorney, replaced in-person, client meetings with virtual ones.
eNewsChannels NEWS: -- Capital Subaru of Greensboro is proud to announce that they are celebrating the Subaru Loves Pets Event AND National Make a Dog's Day by partnering with Triad Golden Retriever Rescue for a day of totally PAWSOME fun for all pets!
eNewsChannels NEWS: -- Founded by W.N. Berry in 1924, Berico Fuels recently named its sixth Berry to be the company's president. Will Berry is fourth generation and does not take the position for granted.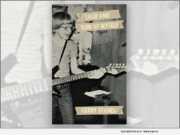 eNewsChannels NEWS: -- Bituminous Press is pleased to announce the completion of the latest book by author Gerry Stanek. At once humorous and heartfelt, "Loud and Sure of Myself" (ISBN: 979-8668873326) is a rambling and luminous childhood journey through a simpler time - the 1970s - and a loving look at a place they once called Coal Country, a pocket of small towns in Western Pennsylvania.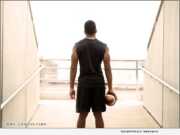 eNewsChannels NEWS: -- In this third installment of the BWC Consulting's series, the North Carolina-based black-owned economic development firm, with a history of working with black institutions of higher learning, discusses the significance of closing the economic gap between Historically Black Colleges and Universities (HBCUs) and Historically White Institutions (HWIs) by leveraging athletic programs.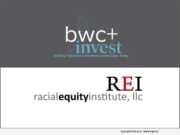 eNewsChannels NEWS: -- Today, North Carolina-based, black-owned private equity firm, Building Wealth & Communities (BWC) Capital, announced the launch of the BWC+invest Zero-Percent Interest Loan Program. Developed for small, emerging businesses of color across the country.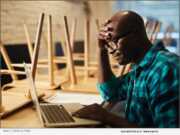 eNewsChannels NEWS: -- Black-owned North Carolina-based investment firm, BWC Capital secured a Payroll Protection Program (PPP) forgivable small business loan during the first round of available funds several weeks ago.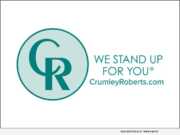 eNewsChannels NEWS: -- Crumley Roberts is a 30-year-old consumer-based law firm with offices, partnerships and affiliations throughout the United States. Led by President and CEO Chris Roberts, along with a team of Vice Presidents and Attorney Shareholders, the law firm remains committed to STANDING UP for its clients, for its communities and for its employees.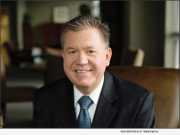 eNewsChannels NEWS: -- The Crumley Roberts Executive Strategic Planning Team led by President and Chief Executive Officer Chris Roberts is setting new and aggressive growth goals for the law firm. It is expected that these growth goals will take Crumley Roberts into new areas geographically and into new areas also legally.