Home
Tags
Health and Medical
Tag: Health and Medical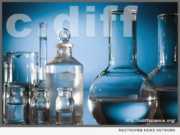 eNewsChannels NEWS: -- The C Diff Foundation hosts "C. diff. Science" on Sept. 14 to honor professionals dedicated to the scientific research and development in the Clostridium difficile (C. difficile, C. diff.) community worldwide, chaired by Professor Simon M. Cutting, PhD, of Molecular Microbiology at Royal Holloway, University of London.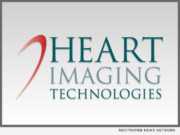 eNewsChannels NEWS: -- Heart Imaging Technologies, LLC (HeartIT) and Siemens Healthineers have agreed to cooperatively sell the latest version of HeartIT's Precession cardiovascular magnetic resonance (CMR) workflow solution. Precession is the first browser-based CMR solution to combine medical image viewing, analysis, and reporting into one comprehensive, cloud-based platform.
eNewsChannels NEWS: (GAINVESVILLE, Fla.) -- Dementia caused two women to open a new shop at 1801 NE 23rd Avenue, Gainesville FL, named Blue Crystal Cornucopia, Inc. The shop carries plenty of locally designed jewelry made from gemstones, Sacred Threads clothes, and CBD oil products.
eNewsChannels NEWS: (COSTA MESA, Calif.) -- New Vista Behavioral Health, a leading provider of addiction treatment, is proud to announce the acquisition of Avalon Malibu. The addition of Avalon to Infinity Treatment Centers, and Simple Recovery, expands the offerings of New Vista Behavioral Health's distinctive, effective and complementary group of addiction and mental health programs, providing exemplary care to clients struggling with chemical dependency or mental health issues.
eNewsChannels NEWS: (MANHATTAN, N.Y.) -- Spring always makes super foods author Stephanie Pedersen dig her fingers into dark, rich earth and plant anew. That's why she launches her week-long blog party, "Spring Back to Roots," on the first day of Spring, March 20, 2017. The event celebrates the publication of her latest book, "Roots: The Complete Guide to the Underground Superfood" (ISBN: 978-1454921424).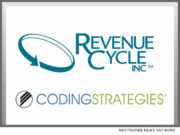 eNewsChannels NEWS: (AUSTIN, Texas) -- Medical and radiation oncology consulting firm Revenue Cycle and healthcare coding and compliance consulting and education firm Coding Strategies announce a merger that will bring the two companies together for the benefit of the healthcare industry.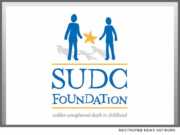 eNewsChannels NEWS: (CEDAR GROVE, N.J.) -- The SUDC Foundation, the only organization worldwide dedicated to sudden unexplained death in childhood (SUDC), has awarded nearly $100,000 to the National Association of Medical Examiners (NAME) to work collaboratively with the American Academy of Pediatrics (AAP) to investigate and establish national practice guidelines surrounding the investigations of sudden unexpected deaths in infants.
eNewsChannels NEWS: (SAN DIEGO, Calif.) -- Consumer Advocates for RCFE Reform (CARR) announced today that it is the recipient of a $30,000 grant funded by the Del Mar Healthcare Fund, through the Age Friendly Communities Program at the San Diego Foundation. The grant will move San Diego towards becoming an Age Friendly/Livable Community for All Ages, a designation of the World Health Organization and AARP.
NEW YORK, N.Y. -- With a $120,000 commitment, the SUDC Foundation is excited to announce the support of "The Moss Pieratt Foundation Memorial Neuropathology Fellowship" at NYU Langone Medical Center's Comprehensive Epilepsy Center. Neuropathology is the study of disease of nervous system, which includes the brain and is crucial to our better understanding of Sudden Unexplained Death in Children (SUDC). To date, there are no comprehensive brain studies on victims of SUDC.
NEW YORK, N.Y. -- Super food celebrity author Stephanie Pederson hosts the peak "Berry Extravaganza," a free tele-summit event featuring a panel of today's "berry best" super food celebrity experts and authors, July 9-31, 2016.