Home
Tags
Health and safety
Tag: health and safety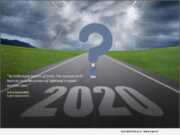 eNewsChannels NEWS: -- Is there a connection between the number of lightning death reports and the COVID-19 pandemic? The National Lightning Safety Council (NLSC) is trying to find out. Amidst uncertainty surrounding the accurate (actual recorded) number of strike deaths in the U.S., members of the NLSC are wondering if the pandemic could be a factor in the reporting of lightning deaths in 2020.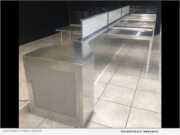 eNewsChannels NEWS: -- LuciGold today announced the development of our newest product line, Hygeia (patent pending*), a custom designed line of furniture with built-in High Efficiency Particulate Air (HEPA) Filtration Systems.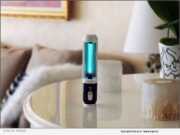 eNewsChannels NEWS: -- Uvilite has developed a safe and powerfully effective ultraviolet sterilizing light technology for everyday residential use. Ideal for homes, cars and any other areas where germs are present, Uvilite uses hospital-grade technology that protects and empowers people to fight germs when and where they want to.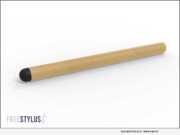 eNewsChannels NEWS: -- In response to worldwide demand, FreeStylus has launched a first of its kind patent-pending 100% recyclable, single-use stylus designed to eliminate direct human contact with public technology surfaces.
eNewsChannels NEWS: -- Buying or selling a home is not easy, even in the best of times, but it's especially difficult during a global pandemic. In order to mitigate the myriad of risks that come with viewing homes, meeting with clients and in-person closings, Coldwell Banker Elite has launched Home Safe Certification.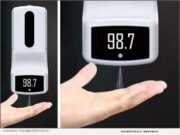 eNewsChannels NEWS: -- Solving the problem of screening for elevated temperatures, without the close contact of a walk-up thermometer to the forehead, desperately needed a safer, more socially distant option. Introducing the Disinpro ThermoDispenser.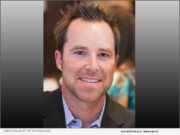 eNewsChannels NEWS: -- PhoneSoap welcomes the arrival of Jared Elliott as Director of Global Sales. After nearly 20 years in successful sales roles, most recently as Health System Director for Cepheid, a molecular diagnostic company, Mr. Elliott joins the PhoneSoap team bringing a vast amount of experience and knowledge.
eNewsChannels NEWS: -- As Michigan envisions a day soon when coming out of the COVID-19 crisis means seeking normal in a climate that is anything but, there will be a number of services and businesses in very high demand. But the crisis has thrust to the forefront some companies, like Turner Sanitation, whose role in our communities have been enhanced by the needs we'll have in Michigan's new normal.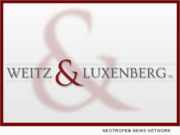 NEW YORK, N.Y. /eNewsChannels/ -- NEWS: New York-based Weitz and Luxenberg, P.C., on Wednesday filed a class action lawsuit seeking to make Lumber Liquidators, Inc. (NYSE:LL), pay restitution to consumers who purchased from the home-improvements retailer certain brands of laminate flooring found to emit high levels of health-harming formaldehyde, the law firm announced.
NEW YORK, N.Y. /eNewsChannels/ -- NEWS: A '60 Minutes' expose this week of Lumber Liquidators Holdings Inc (NYSE:LL), alleging the home-improvements corporation made profits by selling laminate flooring that emits harmful levels of formaldehyde, prompted Weitz and Luxenberg P.C. to announce today it is investigating claims from consumers who purchased the hazardous Chinese-made product.