Home
Tags
Holidays and Seasons
Tag: Holidays and Seasons
eNewsChannels NEWS: -- While most are ready to see 2020 in the rearview mirror, Jul's Arthur, author of "25 Days of Holiday Organizing" (ISBN: 978-1733447409), suggests this be the holiday season that people go all out.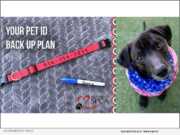 eNewsChannels NEWS: -- Every Independence Day, shelters are filled with lost and injured pets. The Sacramento SPCA is recommending the following tips to keep your pet safe so you can all enjoy a happy and safe Fourth of July.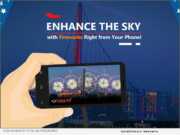 eNewsChannels NEWS: -- Using the free TotalAR app on a smartphone or tablet, you can watch augmented reality fireworks from any location from 9 p.m. to midnight local time on July 4, HoloPundits announced today. The fireworks display will run 12 minutes and will feature patriotic virtual fireworks and music.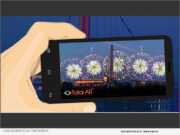 eNewsChannels NEWS: -- While social distancing guidelines are still in effect, many Fourth of July celebrations have been put on hold. Though nothing can replace the magic of real fireworks, HoloPundits, a technology company, created a free augmented reality experience available to anyone with a smartphone or tablet.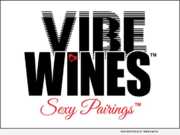 eNewsChannels NEWS: -- Give your partner a truly unique and unforgettable Valentine's Day gift this year. Love isn't standardized, so romantic gifts shouldn't be either. Vibe Wines( Sexy Pairings bring their award-winning California wines together with playful products such as romantic lingerie, intimate games, and massage oils to create unique and love-inspiring gift sets designed to keep on giving long after the holiday is over.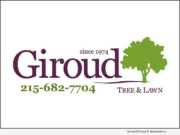 eNewsChannels NEWS: -- The hustle and bustle of the holiday season is fully underway, and homeowners might be heading out this weekend to pick out the perfect Christmas tree. In the decades-long battle of real versus artificial Christmas trees, it can be difficult to decide between the two. The experts at Giroud Tree and Lawn share helpful tips to help homeowners weigh the pros and cons before buying a Christmas tree.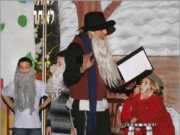 eNewsChannels NEWS: -- The Open Book Theatre, New York City's oldest readers theatre company, will present two heartwarming holiday shows this December: "A Confused Hanukkah," at 2 p.m. on Dec. 23, 26 and 27; and "The Last Christmas of Ebenezer Scrooge," at 7 p.m. on Dec. 22, 23 and 29. Both plays will be performed at Pushkin Hall, 165 W. 86th St., 2nd Floor.
eNewsChannels NEWS: -- Christmas at Schnepf Farms is ushering in its inaugural season with a VIP/Media exclusive opening on November 26, 2019. A ribbon-cutting ceremony featuring local dignitaries and influencers will begin at 5:30 p.m. Post-ceremony, the farm will be open for all to experience the brand-new holiday wonderland until 10 p.m.
eNewsChannels NEWS: -- Paragon Gives, a Paragon BioTeck, Inc. initiative, announces their annual holiday event, "A Night to Remember," for the children and families of Eugene Pearl Buck Preschool and Family Supports Program. "A Night to Remember" is a fun and festive holiday event with this year's theme being a Christmas Carnival, which will bring a touch of holiday cheer.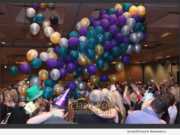 eNewsChannels NEWS: -- Professionals Guild announced an Elegant East Bay New Year's Eve Party for singles and couples at the San Ramon Marriott Hotel. The party includes a live band, the Floorshakers in the Grand Ballroom, as well as a new approach to live dance music, where people can dance to their favorites.