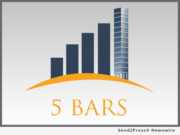 IRVINE, Calif. -- 5 Bars recently announced it will be building and installing a state-of-the-art multi-carrier Distributed Antenna System (DAS) for the Morongo Casino Resort and Spa in Cabazon, California. Once the system is installed in the coming months, Morongo guests will experience a profound improvement in wireless connectivity and data speeds within the resort due to the extended reach and connectivity of the DAS.
MARGATE, Fla. /eNewsChannels/ -- NEWS: The Margate Community Redevelopment Agency (MCRA) is seeking qualified developers to develop all or a portion of a 36 acre future City Center site. Since 2003, the MCRA has engaged in assembling the properties surrounding the intersection of State Road 7 and Margate Boulevard with the goal of creating a vibrant mixed use City Center which would be a destination for both City and Northwest Broward residents.
NEW YORK, N.Y. /eNewsChannels/ -- NEWS: The New York Event Planner Expo 2014, sponsored by EMRG Media, is proud to announce its celebrity host, Colin Cowie, in the upstairs VIP Lounge, for this year's Expo at the Metropolitan Pavilion, 125 West 18th Street, on Oct. 8, 3-8 p.m. Mr. Cowie is a contributor to NBC's The Today Show and a popular personality on HSN, as well as the party planner of choice for celebrities.
SIGNAL HILL, Calif. /eNewsChannels/ -- NEWS: For the third year in a row, Food Finders is betting that its Viva Las Vegas Casino Night will be another fundraising success, sure to offer something for everyone. On September 21, 2013, the 24-year young nonprofit will celebrate its 100 millionth pound of food rescued by hosting the event at the Alpert Jewish Community Center in Long Beach. Proceeds will support its Food Rescue Program.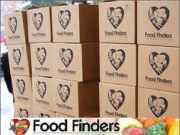 SIGNAL HILL, Calif. /eNewsChannels/ -- NEWS: There are smiles on the faces of more children and families this summer - smiles very familiar to one local food bank. For the third year in a row, Food Finders of Signal Hill is hosting its 'Summer To End Hunger' food drive 2013. This drive aims to fill in the hunger gaps where school breakfast and lunch programs end.
HUNTINGDON VALLEY, Pa. /eNewsChannels/ -- Multi-Flow Industries today announced that it has completed the acquisition of one of the largest Independent Fountain-Dispensed Beverage Distributors in Ohio. This acquisition affords Multi-Flow Industries the distribution opportunity to directly service customers in Central Ohio, building upon their current distribution in Southern Ohio and Northern Kentucky.
CLEVELAND, Ohio /eNewsChannels/ -- NEWS May 13, 2013: Ohio Restaurant Recruiters, a restaurant manager recruiting firm in Ohio and Pennsylvania, announced this week that it is working with Burntwood Tavern - a Cleveland-based, upscale casual restaurant chain.
SIOUX CITY, Iowa /eNewsChannels/ -- NEWS May 2, 2013: HVS Capital Corp (HVSCC) has been exclusively appointed to sell the Sioux City Hotel and Conference Center in Sioux City, Iowa, a 193-room hotel connected by skyway to the Convention Center and Mercy Medical Center. The property is 12 stories tall and includes 13,300 square feet of meeting space, featuring the best views in town from its top floor ballroom.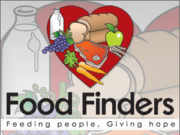 LOS ANGELES, Calif. /eNewsChannels/ -- NEWS Apr 29, 2013: Since 1989, when Food Finders, Inc. officially started rescuing food to donate to needy agencies and shelters who feed the hungry, the nonprofit has collected and redistributed 100 million pounds of food. This tremendous milestone was reached this month, coinciding with its 24 year anniversary.
SIGNAL HILL, Calif. /eNewsChannels/ -- Food Finders, Inc. is pleased to announce it is a recipient of Neotrope's 2013 J.L. Simmons NonProfit PR Grant award. With this commitment, Neotrope will assist with Food Finders' mission to redistribute food donated by the regional hospitality industry and local grocers to feed those who are food insecure.